Gain Work Experience At University To Build Your CV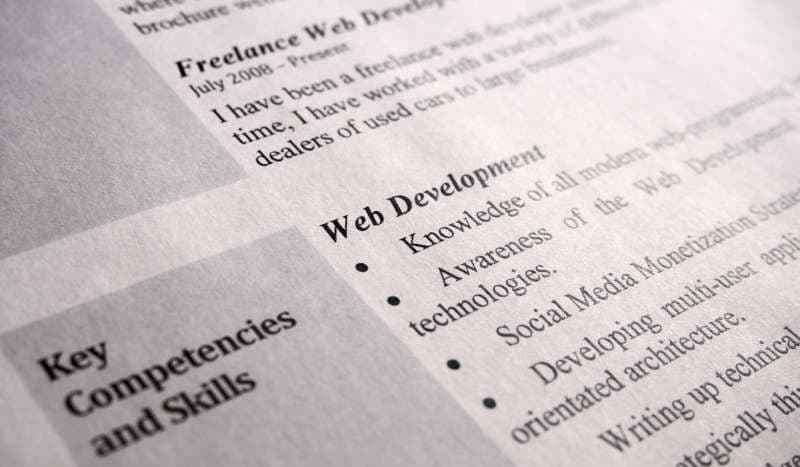 A brief guide that may help graduates, or anyone else for that matter, think about how you can look to the future with work experience and some self-reflection, whilst making sure you also don't make any basic mistakes with your CV.
It's a common question from graduates, school leavers or first bouncers, how to balance your university or gap year 'life', whilst building up your work experience and looking for a career you would enjoy.
When To Start Looking For A Career?
Whether you're still at school or college, you've just started at university or your in your first 'temporary' job, it's never too early to start planning your career. Thinking about this now could give you a competitive advantage in the future. You may not know which industry you want to work in but having some idea will give you specific targets to work towards; you'll know what's required of you academically and which key skills or further qualifications you may need.
If, once you've got an idea of which career you're interested in, you realise you're doing the wrong degree, it's not too late to change. Graduate careers advice now, can save you a lot of time and effort later. And remember, some courses will allow you to specialise in certain aspects of a course. For example, if you're doing business studies you could concentrate on HR or finance.
A spokesperson for Edinburgh University Careers Service said: "Feedback from employers visiting the university to conduct interviews frequently refers to students coming across as vocationally unprepared, lacking in confidence and having failed to make the most of opportunities during their time at university to develop appropriate skills and interests."
Make Sure You Take (or Make) Opportunities
The Association of Graduate Recruiters (AGR) recommends you have a student action plan to help you: increase your self-awareness, gain relevant work experience, develop skills for the workplace, set aside opportunities to reflect on your learning, develop the art of networking, explore alternative career options and practise negotiation skills. Put your plan into action now; if you wait until you graduate it may too late.
One unemployed graduate warns: "I expected everything to be handed to me on a plate. I now realise that while I graduated with a decent degree (2:1), I had no real awareness of the skills I had to offer. I had no idea at all of career opportunities within small businesses and no relevant experience. Thinking about it now I couldn't manage myself out of a paper bag, let alone manage my career."
Researching Your Future Steps
If you're having problems deciding which direction to follow, visit your careers centre and discuss the options with a qualified advisor. There are tests you can do to help you find out what kind of work you're suited to. You may have to pay for these though.
Some tests are definitely worth the time and trouble (and cost). If you really are unsure, look for tests that will help show you what you may be good at, where your strengths lie and where they don't. The tests will not give you the answers on which career, but they may help you include or exclude some you have been thinking about.
Maybe you can talk to family and friends about what they think you'd be good at? They do know you better than any career advisor and they'll be honest - we hope.
The Internet is also a fantastic research tool so make the most of it. And it's worth having a look for articles in newspapers and magazines about the industry you're interested in.
Contact the professional body for that industry, which will send you some information and answer any questions you have. Or find a recruitment agency specific to the industry to give you some advice. Beware of any that try to push you in a certain direction though: they may have jobs on their books they're looking to fill!
Recruitment Fairs Vs Work Experience
It's never too early to start attending graduate recruitment fairs whether you have a defined plan in mind, or just want to browse and ask questions. A room full of experts in a number of fields is a unique opportunity for you to find out more and many of them will be looking for undergraduates rather than graduates. Asking questions is the only way to get the answers you need, so don't be shy. And don't forget to leave them your CV if you're interested in the company.
Perhaps the best way to discover more about a job, company or industry is to get a part-time job or to work voluntarily within it. Even if it's only serving coffee in the hospital canteen, you'll be amazed how much you learn about the place. You're unlikely to get a complete insight in to the actual job you'd be doing (unless you happen to have contacts and can get yourself a proper work placement role), but you will get a feel for that type of working environment, the people and the overall atmosphere. You may also get to hear some of the good and bad bits too.
Making Your CV Work for You
Having found an example CV online, is it really this simple just to copy and drop my own information in?
Even the most traditional CV example layout will require some work on your part. No CV format is set in stone and no format is a guarantee you will get it seen by the powers that be. The CV is designed to provide your achievements by: Subject; Qualifications; Work experience; Key skills; and Extra activities and abilities.
We've created a typical layout below using traditional headings and a quick explanation.
A Typical CV
Personal details
These should be clearly shown at the top of the first page and include your name, date of birth, university and home addresses, telephone number and e-mail address.
Career Aim / Summary of You
Include your goals and ambitions here but avoid sounding pretentious or arrogant. Try not to just fill it with impressive sounding words like diligent, conscientious or 110%.
Education
List in reverse chronological order. Your degree information should include details of the course chosen, expected or achieved grade, an overview of subjects studied (that are relevant if you have to many to list all) and details of your final year project.
Work Experience
Relate your employment history in chronological order and include date employed, company name and duties and responsibilities.
Key Skills & Abilities
It's a good idea to include any language, computer skills, musical instruments or additional awards or skills you have. For example list your Duke of Edinburgh Award here. Try to focus on outstanding achievements rather than just smaller minor ones.
References
List two referees, one should be someone involved in your education and one a previous employer.
Tips for Your CV
Please don't go overboard with a fancy coloured paper, larger than life font or start putting images on the CV. You may think it makes it stand out, but the recruiter will be looking for why you suit the role they are recruiting for - not whether you can show off your DTP skills (unless it's a desktop publishing job you are going for we guess).
We have some other more detailed CV articles and guides on Lifestyle.co.uk which you can find on the right hand side related articles. Take time to browse through and hopefully we can give you some good ideas and a sound basis to start from.