5 Areas Of The House Accessed By Burglars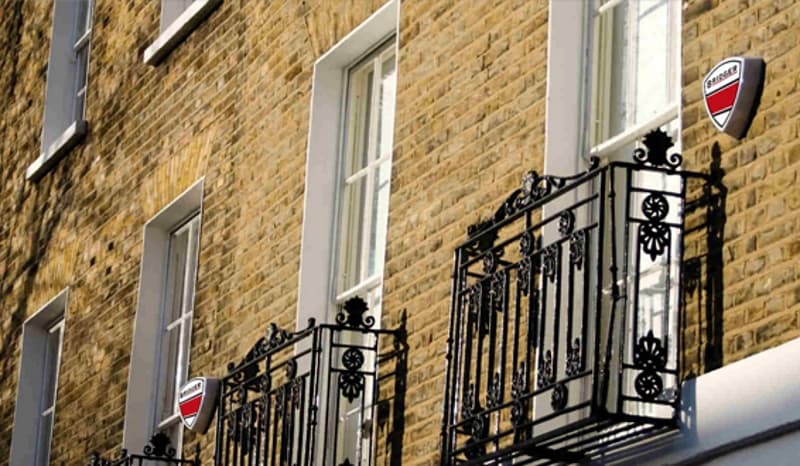 Before you leave for a vacation abroad or even just to the grocery store a few blocks away, ensure that you check the vulnerable parts of your home. Here's 5 key areas to pay special attention to.
Many people in Worthing pay attention to garage doors and skylights in the roof, but the most susceptible places are often the most obvious and overlooked. In this article, we shall highlight these areas and how you might safeguard them against burglars.
The Front Door
Surprised? According to this report, 34% of burglars enter a house through the front door. We are often too busy looking at the "usual suspects" that we neglect the easy ones. The most vulnerable homes are those with recessed doorways and similar architectural designs. To ensure you are protected, Worthing Locksmiths advise using a strong deadbolt from trusted brands such as ASSA-Abloy, Evva or RR Brink.
Windows
Another very common entry point, windows present an easy access point because many people believe they are not likely to be used. The top windows are usually left open, giving cat-burglars easy access. It you have trees around your property, top windows are no different from a wide open front door. Ensure the window shutters are intact, and that locks are working. Shut them properly before you leave the house.
Side Entrances
The back and side yards are susceptible to burglars because it is easy to sneak through these places without being seen. If you have a side entrance and live near an alley, your property is more likely to be a target. Avoid this by building a fence to guard your premises. Equip it with a powerful lock. If you are unsure, contact a Worthing Locksmith for advice.
Place a security sign on the fence to discourage intruders. According to research, burglars are easily put off when they see visible signs of security.
Speciality Doors
There are many beautiful options in door designs. For instance, sliding glass door and French doors add some flair to a home, but their weakness lies in the ease of access for burglars. French doors are particularly vulnerable because they consist of several small glass panes.
One small pane can easily be broken without drawing the attention of people in the area. The same applies to sliding doors, which can be breached with a screwdriver. To improve the security, add an extra layer of locks and handle on the French doors. Also, place a rigid metal rod in the trail of the sliding glass doors to ensure they cannot be opened even when a burglar forces the lock.
Basement And Garages
Basement windows and unguarded garage doors are among vulnerable entrance points in any home. Most times, the basement requires ventilation and we open the windows. Unfortunately, we often forget to shut the window tightly when we leave the house.
The same goes for garage doors. Unsurprisingly, the majority of break-ins are done by people who live nearby. Because they know the design of the house, they easily enter through these places without much fuss. Always remember to shut the basement window and lock your garage. Worthing locksmiths recommend an electronic access control for garage doors. Your basement could be equipped with a sturdy deadbolt for good measure.
Don't be left regretting. Check your locks today for good measure.