How Bad Are Energy Drinks For Children?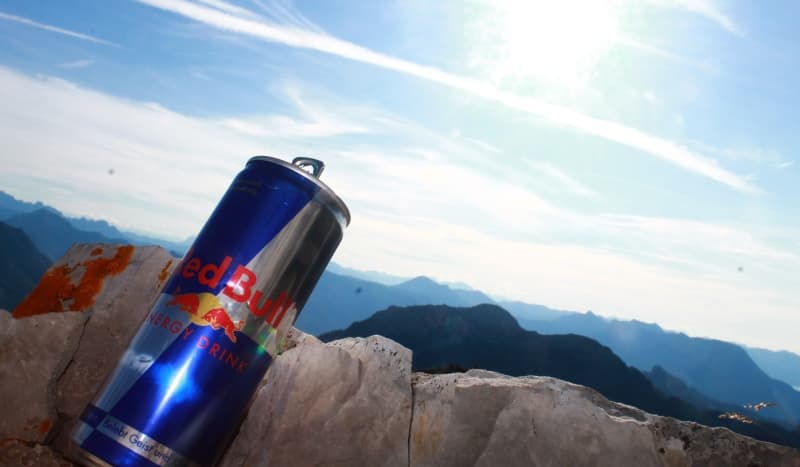 Energy drinks contain high levels of caffeine and sugar and excessive consumption of them has been linked to health issues including obesity, tooth decay, headaches and problems sleeping. Yet here in the UK our children consume more energy drinks than anywhere else in Europe, so how concerned should be be?
What Are Energy Drinks?
There is no clear definition of what makes an energy drink but it is usually taken that anything non alcoholic with more than 150mg of caffeine per lire is an energy drink.The first of its kind was Lucozade which was launched in 1927. It was promoted as helping the sick to get better by replenishing lost energy. Now there are lots of energy drinks on the market, all claiming to help boost energy levels and aid our performance.
What's In Energy Drinks?
We've mentioned the caffeine but energy drinks also contain water and sugar. Some also contain salts and amino acids.
What Are The Health Concerns?
The concerns focus on the two main ingredients of energy drinks, caffeine and sugar. Too much caffeine for children can in the short term cause headaches and raise blood pressure although it is important to mention that caffeine may not harm children in the long term. The short term issues do however really worry teachers as caffeine can lead to an inability to sleep which then affects a child's ability to focus and concentrate in class.In fact the maximum recommended intake of caffeine for children is 2.5 mg for every kg a child weighs so if a child drinks energy drinks it would be very easy to exceed this dose.
Too much sugar can also cause health problems including obesity, tooth decay and in the long run type 2 diabetes.So as with caffeine if children are drinking energy drinks and consuming sugar in foods and other drinks then it would be easy to go over the daily sugar allowance for a child. The thing to be aware of is what is called free sugars. Free sugars are those sugars which are added to foods or drinks, not the natural sugar found in fruits and vegetables. The amount of free sugar that a child should have is 19g per day for those aged 4-6 and 24g for those aged 7-10 yrs.So again it is easy to see that if children are drinking energy drinks over and above sugar that will be present in food they eat, it would be easy to go over the recommended amount of sugar each day.
Selling Energy Drinks To Children
There are currently voluntary bans for shops to not sell energy drinks to children under 16 but there are calls to make this illegal.Some schools have already banned children from bringing these drinks into school. The organisation which represents energy drink manufacturers, Energy Drinks Europe ,does however point out that a 250ml can of energy drink contains as much sugar as you will find in other drinks for children and only as much caffeine as you would get in a cup of coffee. They do not support a ban on selling to children under 16.
Are Energy Drinks Useful For Adults?
Many adults either take energy drinks when they are out clubbing to keep their energy levels up or before/after sport. Many adults take energy drinks responsibly but they can also potentially suffer harmful side effects from the high levels of caffeine and sugar. In addition there are concerns about clubbers mixing them with alcohol. The concern is that the caffeine reduces tiredness which reduces the effects of alcohol. This can make people take more risks and put themselves in danger.
As far as sports performance is concerned then research is often conflicting. Many adults take energy drinks in moderation and often see many benefits including the obvious, that it boosts energy which can clearly help in endurance sports. Many find them refreshing to drink which helps hydration and the carbs they contain often help a faster recover after exercise.However many athletes may not feel these benefits and have a different reaction. Certainly people with heart conditions, or those at risk of stroke should avoid them. So research is still ongoing and the effects of energy drinks seem to depend on the amount that an individual consumes and their reaction to it.