The Dangerous Levels Of Salt In Our Takeaways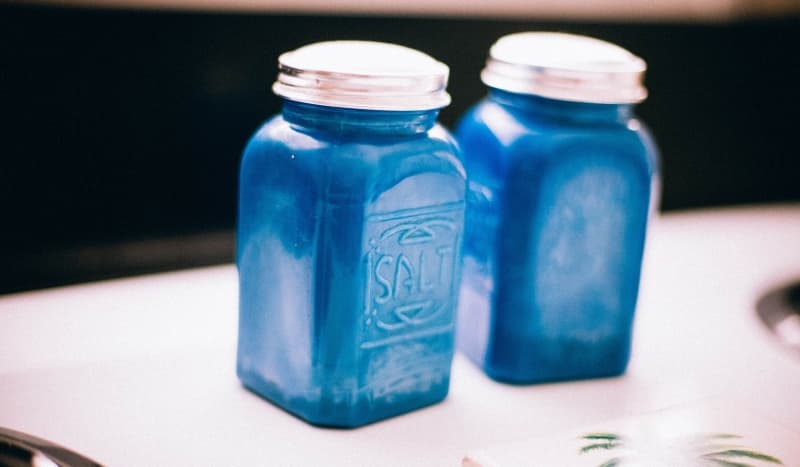 Action on Salt have analysed more than 150 dishes and found that some contained half of an adult's recommended daily allowance. So should we be more concerned about the takeaways we eat?
Chinese Takeaways
Chinese takeaways were of particular concern to the researchers. This may be because of the amount of soy sauce in many dishes which contains more salt that other sauces. They analysed dishes from six Chinese restaurants and found that 97% of them contained at least 2 grams of salt per dish. 58% of them had more than 3g of salt per dish. The worst offender was one beef in black bean sauce which alone contained 6.8g of salt. Add noodles to this and the salt figure jumps to 11.5g the same as the salt in 33 packets of crisps. The concern is that if you were to then eat a number of different dishes plus rice you would be well over your daily allowance. So concerned are the researchers that they say Chinese takeaways should come with a health warning. They also argue that restaurants should reduce the salt they are using.
Chinese ready-made meals were also a cause for concern. Of the 141 examined from leading supermarkets 43% were high in salt, so much so they had a red warning label on the front regarding the salt content.
In response the Chinese Catering Association has said that it continues to encourage members to produce food with lower levels of salt. The British Retail Consortium has also said that supermarkets are working hard to reduce the salt content in the food they produce.
Salt
Adding salt to food can clearly add flavour to food but too much salt can raise blood pressure which can put you at risk of heart disease and stroke. Public Health England have been quick to say that salt consumption has reduced, they quote that a loaf of bread now has 40% less salt that it used to. One of the problems though is that high blood pressure often has no symptoms so we are often not aware that we have a problem.
How Much Salt Is Safe?
The recommended daily allowance is 6 g of salt per day for adults, for children 4-6 years, 3 g of salt rising to 5g of salt for those aged 7-10. Babies should not each much salt as their kidneys are not able to process it properly. So try not to add it to your babies food at all. The guideline however is less than 1g per day for babies under 1 year of age.
Do check all food labels for salt content. A red label will indicate that the food is high in salt. Do beware of not confusing sodium amounts with salt content. To convert sodium to salt you need to multiply the sodium amount by 2.5.
Healthier Takeaways
It is true that it's not just Chinese takeaways that could be causing us health problems. If you want to have a Chinese takeaway then watch out for foods that are deep fried. This includes things like spring rolls and prawn crackers. Steamed Chinese dishes will be better for you, crab and corn soup, steamed dumplings and plain boiled rice. But when you are thinking about having a takeaway here are some tips to make it healthier for you.
Fish And Chips
If you are having fish and chips then fatter chips are healthier as they will have absorbed less fat. Try to have a smaller portion of chips and try to have fish coated in breadcrumbs if on offer as batter soaks up a lot of fat. Beans or peas will also add health benefits.
Italian
Try to avoid large deep pan pizzas with lots of cheese on them. Thinner based pizzas are better for you with toppings that include lean meat and vegetables. If its pasta you are going for try to avoid creamy sauces and garlic bread, opt instead for tomato based sauces.
Kebabs And Burgers
If you want a kebab opt for a shish kebab in pitta. This will have been grilled as opposed to a donner kebab. If you want a burger avoid the extra cheese, bacon and sauces. Opt for a regular single patty and try and grab some extra salad.
Indian
Avoid curries that are creamy or involve deep fried food. So avoid the korma curries, bhajis and poppadums. Check out tandoori or madras curries and opt for plain rice and chapattis.