A Quick Guide To Cosmetic Surgery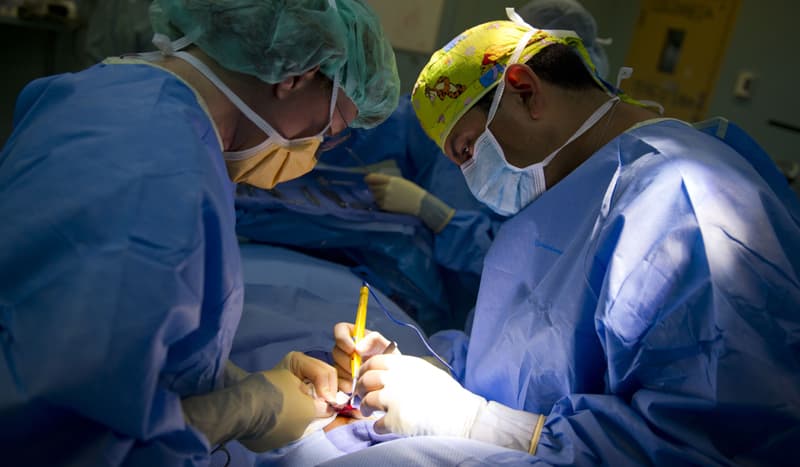 You may be considering cosmetic surgery but not know where to start. We guide you through the things to consider.
Cosmetic surgery procedures have become very common place in recent years. Once upon a time, only the rich and famous had the financial means required to undergo private cosmetic surgery and only a handful of operations would be carried out in public hospitals.
Now, it is possible to get cosmetic surgery procedures at much lowered prices, and in many cases, cosmetic surgery clinics will even provide credit options, allowing patients to pay for their cosmetic surgery procedures over a period of many months or years. This significant change in the process, along with the emergence of many new private clinics, has opened up the world of cosmetic surgery to a much wider audience.
What Is Cosmetic Surgery?
Often referred to as aesthetic surgery, cosmetic surgery is a general term that covers operations that are mostly appearance-related, as opposed to surgeries that are carried out to correct physically-damaging or mobility-limiting conditions.
For example; nose surgery can be classed as cosmetic surgery if the intention is to change the outside appearance of the nose, rather than to correct a deformity within it (although in some cases, an operation can serve as being both cosmetic and essential at the same time).
Process
The number of cosmetic surgery options available to people has increased substantially in recent years, however, some of these procedures will carry exactly the same risks as per any 'necessary' surgery. In the majority of cases, a general aesthetic will be used during the operation and a period of recovery time will also be required in order for the area in question to heal.
Many people do not class cosmetic surgery as a 'real' operation – however, it is, and research is required for anyone who is considering a cosmetic procedure. Although the standards of cosmetic surgery clinics have improved a lot in modern times, it is important to check the qualifications of the doctors/surgeons who will be performing the operation and to fully understand the risks involved with the procedure.
Common Procedures
So, what kind of cosmetic surgeries can you get? The list is quite substantial, however, here are a few of the most common aesthetic/cosmetic procedures available; Abdominoplasty (a "tummy tuck") the reshaping and firming of the abdomen, Blepharoplasty ("eyelid surgery") the reshaping of the eyelids, this term includes the application of permanent eyeliner, Mammoplasty Breast Augmentations ("breast implants") the augmentation of the breasts using saline, silicone gel prosthetics or fat grafting methods, Reduction Mammoplasty ("breast reduction") the removal of skin and glandular tissue, Lip Enhancement which involves the enlargement of the lip area and Rhinoplasty (a "nose job") which involves the reshaping of the nose.
Less Invasive
Additionally, a number of less-invasive cosmetic surgeries are available, such as a chemical peel. This is the process of using acids to minimise the appearance of scars (such as old acne, chicken pox or injury scars), wrinkles and even age spots or freckles. Generally a local anaesthetic will be used in these less-invasive cosmetic surgeries and a shorter recover time will be needed after the procedure.
The popularity of cosmetic surgery looks set to build for many years to come and in countries such as the United States, United Kingdom, France, and Germany the process is now becoming fairly commonplace. As more people are opting for cosmetic procedures, a lot of the stigma originally associated with it has gone, therefore encouraging even more interest among the general public.
Medical technologies also continue to improve as the years go by, meaning that cosmetic surgery does not carry the risks that it used to. However, it is still a very big step to take and in most cases the results will be permanent.