Our Favourite Beauty Trends of 2017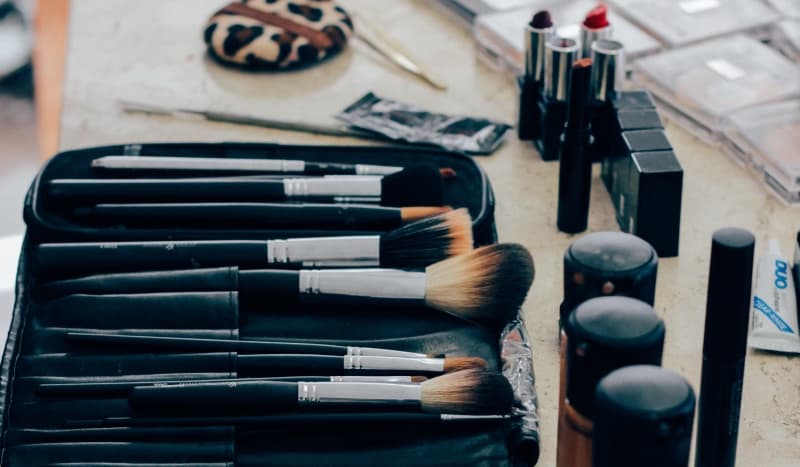 2017 has been a wonderful year. There was THAT mistake at the Academy Awards when La La Land was announced as winner, only to have its crown removed. We've had an influx of all things unicorn and a Royal Wedding has been announced.
But what are some of our favourite things that happened in the world of beauty? There were tonnes of looks, styles and trends that graced the catwalk and the beginning of the year. We've rounded up some of our favourites for you in this post.
Spring/Summer Beauty Trends
At the beginning of the year, makeup was about all or nothing. Clear skin was a popular trend that meant we could all get ready in the morning with a lot less effort. Just throw on a tinted moisturiser and some brown mascara and head out the door.
Smudgy makeup was also a trend we could easily get on board with. Achieve this look by putting your makeup on the night before, waking up the next morning and going to work!
Okay seriously, we joke, but this trend was everywhere. Eye makeup was smudged over the eyelid and even under the eyelid. The idea was to stay away from the previously-popular sleek eyeliner lines and perfect lipstick. The look was all over the catwalk and quickly caught on.
We bet it took longer to perfect than at first glance. Much like the messy bun that takes a long time to look like you just shoved it up.
Coloured and dyed eyebrows were a popular trend that you have to be brave to take on. We love the effect it makes on the overall face shape, and you can experiment with pink or orange eyebrows. Tidy your client's eyebrows up using a waxing kit from Ellisons and dye away!
Spring/Summer Hair Trends
The start of the year saw an 80s comeback with thick side-swept curls to frame the face. This voluminous look can be achieved by blow drying your hair into shape and using some hairspray to hold it.
The other trend that is easy to do yourself, hence we like it so much, are plaits. These can be styled in so many ways, there's almost no end to the looks you could achieve. You can have a plait running into a bun, or create a headband using a plaited piece of your own hair.
Small skinny braids helped to create the surfer, beach-waves hair, in Spring/Summer ready for our summer holidays. If you struggle with frizz when abroad or in humid air, these plaits will be your saviour.
We also said goodbye to the central parting, and the side parting was reintroduced. It was styled on the catwalk without volume, instead of going for a wet, slicked back look.
Autumn/Winter Beauty Trends
Much like the smudged eye makeup trend in spring/summer, autumn/winter brought the smudged lipstick trend. This was much easier to apply in a rush and also easier to perfect than perfect, stay-in-the-lines lipstick. Combined with smudged lips was smudged eyes, which still proved popular on the catwalk according to Vogue.
Manicures are normally kept light and bright in summer, but the colder weather is the time for a statement manicure, and we love them. You can choose dark colours, bold patterns and all kinds of nail art. Go for Christmas nails, or geometric patterns. Almost anything goes, and the longer the better!
Makeup is now no longer about the barely there look. The more mascara the better! The 60s look is in, which includes plenty of mascara to give your eyes a doll-like look.
Autumn/Winter Hair Trends
Headbands and hair accessories made an appearance just in time for the Christmas season. Hair accessories aren't just for brides! They work well as an accessory to an outfit, something to add a bit of sparkle, or just to make a change from a standard hair do.
Beach-like waves have continued from summer into autumn and winter. There's no need to get the heat on your hair, just shampoo, leave or loosely blow dry and you're done! It's a nice relaxed look for work or a day out shopping.
For the evening, straight and sleek is all in. This looks exudes glamour and sophistication. Straighten your hair so it has high shine and sits close to your head. You can tuck it behind your ears too, so it's out of the way.
While these two looks contradict each other, you can use one for the daytime and the other for an evening out.
As you can see, some looks came in for the spring/summer that stayed a huge trend all year long, such as smudged eyeliner. Other trends came in for the autumn and winter only, and could even hang about until spring/summer 2018.
We've loved this years' trends as there was such a huge range of looks for all personalities, styles and occasions.