Ways To Buy Concert Tickets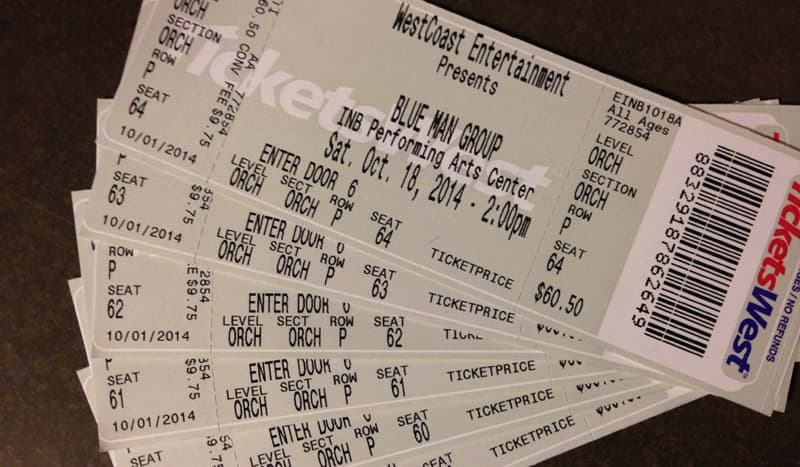 If you want to go to more live events but always seem to lose out on getting a ticket check out our guide to how best to get your hands on those tickets for the best shows in town.
Every night of the week you could lay your hands on concert tickets for everything from Jazz to Comedy or Theatre. There is a vast number of musical experiences on offer in all the UK's major towns and cities.
For most punters it will be relatively straightforward to turn up on the night and pay for your concert tickets but for premium events a little more planning is called for.
Buying Tickets Online?
Trying to get hold of concert tickets for a Ed Sheeran or Taylor Swift concert will involve a mixture of luck or judgement or the possession of a healthy bank balance. Such major events will be advertised in the press and previewed on related websites and media. However the key to buying concert tickets will be knowing their release date (and time) and hitting the re-dial button on your phone or persistently refreshing your web browser to gain access to your Holy Grail.
There are a number of sites you can go to including Ticketmaster, StubHub, GetMeIn and more. Please note, that quite a few of the big sites are actually owned by the same company - meaning you will be paying through the nose whatever!
Get On O2 Network?
O2 have their priority pass - where they can provide tickets to a range of concerts - with O2 users getting a priority jump on the queue. This means you could secure some great tickets - at pretty much face value - with no hassle and no need to go to one of the ticket broking websites. Sorted!
Agencies - Not Website Brokers
If you are unlucky or less well planned than such devotees your best bet would be to contact one of the reputable agencies that deal in selling concert tickets for the major events. There are numerous agents who will charge a handling and booking fee for their services, which is normally an acceptable price to pay for such a useful service.
However, others charge considerably over the odds for sold out events so don't be afraid to ask the original face value so you can judge whether your keenness to see the event matches your financial commitment.
In Summary
There's no last minute price drops in concert ticket land unfortunately! Our suggestion is to get on O2 or just make sure you have quick fingers on the box office number when tickets are released if you just have to have those concert tickets. Good luck!