How to Get the Best Tickets for Events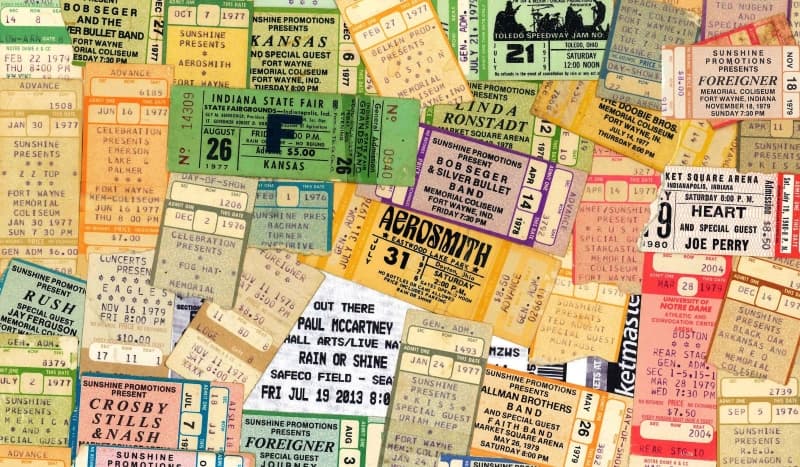 Fancy seeing that new show or maybe finally getting round to one of the 'old' ones. Like many of us, you have probably found that you frequently lose out on the best tickets to any show that takes your fancy? Read our guide to ensure you always get great tickets.
Whether you would like to attend a concert, festival, theatre show or sporting event this year, you will need a few tips on getting the very best tickets that are available at a great price. Tickets for events such as the 2012 Olympics, for example, are very highly sought-after and to this end you may need to get your tickets early to avoid being disappointed.
However, getting your tickets early may not be required for some events - you may be able to get a great last minute ticket deal for an event if you are willing to perform a little research i.e.. if you are prepared to shop around for available tickets.
Research Ticket Outlets
Concert, festival, theatre show or sporting event tickets are not difficult to locate, but you will need to put aside a little time to look for them in order to get the best possible deal.
For example; you can buy a wide range of tickets from independent online retailers, or directly from the website of the event organiser. Websites such as this will usually offer a range of seating options at varying prices. It is worth bearing in mind that if you do visit an independent ticket dealer website, you should check the credentials of the company before you purchase your tickets.
Unfortunately there are a lot of fake tickets on the market for various events – and the last thing that you want is to end up paying out large amounts of money for a ticket that is not 'legit' i.e.. a fake ticket.
Try Online Auction Websites
Auction websites can also be a great place to find concert, festival, theatre show or sporting event tickets. People may buy tickets for an event and then find out that they cannot use them, for example; they may have double booked themselves or discover that they cannot attend the event in question for another reason.
By locating tickets on auction websites, you may find yourself getting a real bargain, however, as with any other purchase, you should make sure that you are buying the 'real deal' and that you have financial back-up should anything go wrong (i.e.. in the event that the tickets do not turn up). Leading auction websites generally have buyer protection measures in place, so it's best to stick to well known auction websites if you are making bids on tickets.
Your Local Newspaper
You may also find cheap tickets for concerts, festivals, theatre shows or sporting event tickets in your local newspaper. Often, advertisers will offer a number of incentives for you to buy their tickets i.e.. they may include transportation options to and from the event. This can be a great way to budget for your travelling costs as well as paying for the actual ticket price. Again, always check the validity of an advert before you pay any money for tickets.
In short, in order to secure the best concert, festival, theatre show or sporting event tickets you will need to take adequate time to shop around and research your options carefully.