Stand Up Comedy Nights Out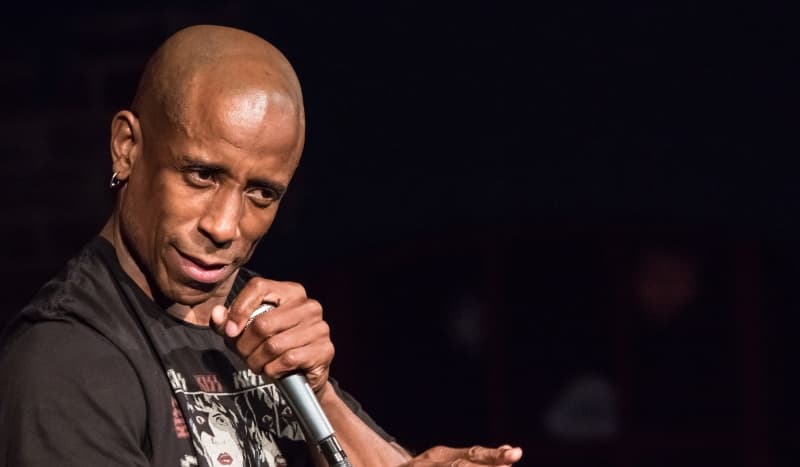 From Billy Connoly to Michael McIntyre, John Bishop to Rhod Gilbert, stand up comedy can provide one of the great nights out. Whether it's a starter before the main event or part of a stag or hen do, laughter really can be a huge tonic.
A new wave of comedy clubs are now establishing themselves at towns and cities all over the UK, but until now, you may not have realised it. Rising from the ashes of Jongleurs, Highlight is the new kid on the British comedy block, and one of its exciting venues can now be found at a location near you.
UK Nights Out - the Comedy Choice
Highlight, which arrived on the stand-up scene at the beginning of this year, is beginning to make a name for itself on the national nightlife scene thanks to its perfect combination of a comedian show complemented by a nightclub.
Having bought comedy tickets, audience members can look forward to belly laughs from both established comedians and upcoming acts. Mourning the loss of Jongleurs? Grieve no more - the best secret in stand-up comedy will help you wipe away the tears and put a smile back on your face.
Why Choose Comedy?
John Leslie, the chief of Intertain, the company behind Highlight, assured comedy lovers that venues will offer thousands of comedian shows and showcase some of the finest UK talent on offer.
In an interview with comedy.co.uk, Mr Leslie suggested that Highlight comedy clubs shows will not be a secret for too much longer as it looks to increase its presence at live music venues across the length and breadth of the country.
Guests can look forward to a range of exciting entertainment offerings during a night out at a Highlight venue, Mr Leslie explained, which he believes are making "comedy nights out better than ever".
"We have some fantastic ideas in the pipeline and are currently in discussions with the broadcaster Comedy Central to explore ways that together we can change the comedy landscape and rejuvenate comedy on the high street," he commented.
Mr Leslie was keeping his cards close to his chest about one exciting development - new comedy formats. With this set to remain a closely-guarded secret, why not get yourself along to a Highlight comedy club near you to see what happens for yourself?
London Comedy
Travelling to London and in search of Battersea comedy clubs? Highlight has it covered - its Battersea venue has a capacity of 300 people. On the bill this summer are the likes of Tom Deacon, Matthew Hardy and Saleem Mohammed, but you'll you be pleased to know that the entertainment doesn't stop there.
Comedy shows are held in Highlight's Battersea venue every Thursday, Friday and Saturday and you can relive the jokes by having a drink and dancing, with the club remaining open until two in the morning. Boasting a stylish retro ambience, those with comedy tickets can also take advantage of Highlight's culinary offerings - you wouldn't want a belly laugh on an empty stomach would you?
The menu, which is constantly evolving, offers breakfasts, main courses, sharing platters and desserts. The party really arrives at the weekend however, and you can look forward to tearing up the dance floor to the tunes of one of the resident DJs.
Thanks to the venue's capacity, Highlight's Battersea venue is ideal for larger groups. Is it a constant struggle to find somewhere that everyone will enjoy? A Highlight comedy show will satisfy everyone's desires - enjoy a fine meal washed down with a beer or glass of wine, sit back and enjoy some of the country's finest comedy talent and then dance the night away to some of the freshest tunes while reliving those funny moments.
Stag and Hen Parties Welcome
Need a stag party venue? Before publicly humiliating the stag by whatever means necessary - which usually involves handcuffs, the removal of clothes and a lamppost - why not give him an awesome lasting memory of single life by taking him to one of the country's finest comedy shows? Highlight has special offers for both stag and hen parties of 12 people or more, which could mean a little less guilt when you remember where you left the stag while munching on a kebab at three in the morning.
Outside London
Looking for Reading comedy clubs? The town has something of an impressive comedic pedigree thanks to the rise of local boy Ricky Gervais, and this trend is continuing with the Highlight venue in the Berkshire town.
Located right in the heart of Reading, the Highlight venue has a whopping capacity of over 900 people. Its renowned Famous for Comedy night takes place every Thursday, Friday and Saturday and upcoming comedy shows will feature the likes of Danny Buckler, Curtis Walker and Bob Mills.
Highlight Reading encompasses the stylish Bar Risa, which hosts the legendary after-show parties. Among the most popular nights out in Reading, guests can look forward to dancing to the latest chart sounds in addition to old classics. On Saturday, the venue remains open until three in the morning - so why not make a night of it when the doors open at seven?
Comedy shows are universal in their appeal, and you can expect audience members aged anywhere between 18 and 80. This is a testament to the quality of the comedian shows on offer, and it means that you can guarantee yourself one of the funniest nights out of your life.
Further North Clubs
What if you're not located in the south-east of England and you want an exceptionally funny night out? Don't fear, Comedy Clubs have a presence up and down the country. If you think that comedian shows are enhanced by a Scottish accent a la Billy Connolly or Kevin Bridges, you can head to Highlight venues in Glasgow and Edinburgh.
Comedy lovers in the north of England can migrate to Leeds and the huge 1,500-capacity Highlight venue located in the city's Cube complex. Those in the Midlands can head to Birmingham or Leicester, while a further London Highlight exists north of the river in Camden. If you live in the far north of the capital or in one of the northern Home Counties, you may be more attracted to the Watford venue, which has the status of being the world's largest designated comedy club.
Those on the south coast feeling bereft of comedy show options and contemplating a trip across the channel can put their travel plans on hold - Highlight has completed its countrywide presence thanks to the establishment of its Portsmouth venue.
With so many locations to choose from, why not discover what remains the best kept secret in stand up comedy? Even if it might not be a secret for much longer.