Two And A Half Men - The Sitcom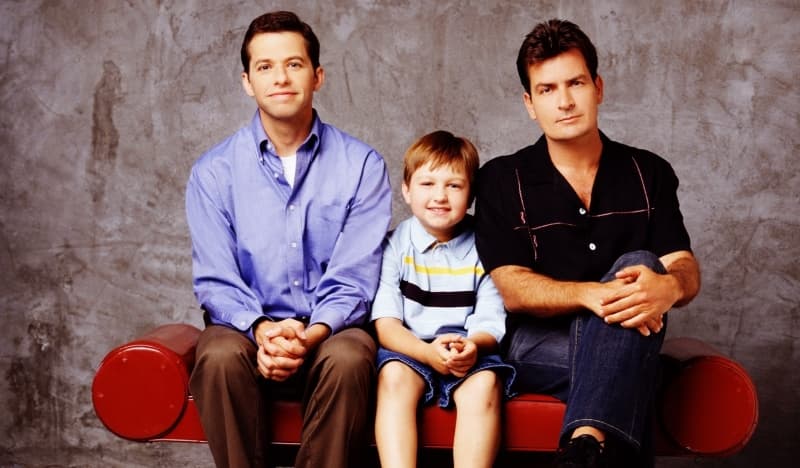 © Two & A Half Men
Started in 2003, the American comedy Two And A Half Men is set around a Malibu beach house and features none other than Charlie Sheen and a host of celebrity guest appearances.
Two and Half Men, a comedy masterpiece running on Comedy Central for 11 seasons in total, it has entranced and entertained audiences since September 2003. With five PrimeTime Emmy Awards and two Golden Globe nominations, as well as rating in the top twenty of all US TV shows, Two and a Half Men is the ultimate US comedy series.
It All Started When?
First aired in September 2003, Two and a Half Men has been watched by millions of TV viewers across the world. Staring Charlie Sheen, Jon Cryer and Angus T Jones, the show is about a Charlie, a jingle writer who likes to have a good time, his brother, Alan, and Jake - Alan's son. The plot begins when Charlie's fun loving, party lifestyle is thrown into chaos as his brother Alan gets divorced and is forced to move into Charlie's beach front house.
A Quick Season Run Down
Season two continues documenting all the mischief and high-jinks the three get up to with women, featuring plentiful scams and schemes. Charlie loves and loses in season three, while Alan manages to get romantically entwined with an unlikely suspect and Jake has trouble in school

Season four kicks off in Las Vegas with wedding mania – one wedding actually happens, another wedding gets cancelled, and there's a jackpot win!

The 100th episode of Two and a Half Men was aired during season five as Jake starts junior high.

Season six sees a possible addition to the group as well as Jake making a foray into adolescent life!

When the seventh and subsequent seasons aired on US networks, who knew what monkey business our favourite men got up to next including a very public firing and shaming of Charlie Sheen thanks to drug rehab. Season 11 saw Ashton Kutcher replace Charlie - so who knows where it will go next?
Guest Appearances & Shows
Two and a Half Men is a stomping ground for many guest stars. Megan Fox, Terri Hatcher, Enrique Iglesias and Brooke Shields are but a few celebrities to have made appearances in the Two and a Half Men studio.
A crossover with CSI: Crime Scene Investigation was also aired in May 2008. "Two and a Half Deaths" was a collaboration between the two teams in which Sheen, Cryer, and Jones (Charlie, Alan and Jake) made appearances.
Two and a Half Men time and again makes the rankings as one of the most watched comedies in the United States, and it's popularity both internationally and in the US is assured for many years to come.