Why CD's Are Making A Comeback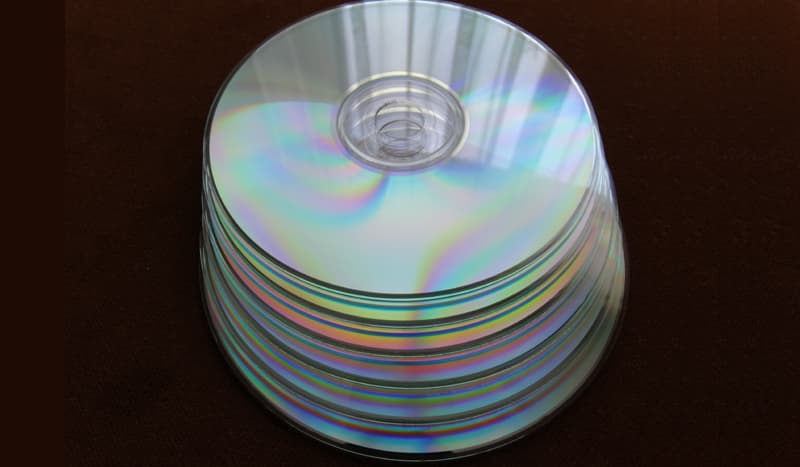 Whilst you may not use CD's as much as you used to they are still proving to be increasingly popular. Why are people starting to buy CDs again? Can they ever keep their place with the advent of streaming and instant access music online?
Nostalgia For A CD
Is it really nostalgia that's driving the rise in sales of CDs? The opportunities to take advantage of buying a CD has never been more apparent with even sites like the BBC and Wired.com reporting on the sudden increase in interest. In today's technology-driven world, forget streaming or mp3's for a minute and think about the 'humble' compact disc. CDs effectively replaced cassettes and LPs as the best platform for music back in the 1990's.
However, what you may be surprised about is the current demand and growth of sales of CDs. In fact it's been almost 'stellar' the last couple of years in particular. This has also led to a rise in sales of vinyl records - a coincidence?
The Flexibility Of A CD
Believe it or not, owning and using CDs actually gives you choice and also a physical 'thing'.
Provided you haven't scratched or damaged your CDs, if you have a quality CD player, you can expect to get superb sound when you couple with quality speakers and speaker cables. In fact, you will be able to reach the low bass and high treble ensuring the music sounds almost as good as it would live in the studio.
Along with the physical CD comes the CD case - adorned with artwork (sometimes collectible), lyrics and any number of thank you's to their groupies and studio managers. It's like a book in this respect.
The real beauty comes in the fact that you can store the tracks on your CD, on a digital hard drive. What's called ripping your music to hard drive means you can then use in your iPhone or Zune player the same way as if you had downloaded the tracks digitally. This means you can have both forms of music at your fingertips. It's easily possible to have more than 20 albums on one mp3 player and with some devices a lot more.
Why Are CDs Popular Again?
There's lots of reasons why CDs should be seeing the resurgence. Fuelled by music lovers not wanting to lose yet another option for accessing music, both the CD and the vinyl record have started to see sales rise again - despite the advances in online music and services like iTunes and Spotify.
They may not be the most convenient size wise, you only get one album per CD and the chances of scratching them and making them worthless is high, but they obviously command a place in many people's homes. This may be due to them being th most bought and used format for so many years (the MiniDisc never really took off which was a shame as that disc stored more music and came with a protective case around the disc).
Changing Times - Streaming
From being able to download mp3's through to the now constant streaming we have available, users habits have changed and allowed an ever advancing technology solution to emerge. It is the availability of faster broadband and more secure and constant WiFi that has allowed this to happen quite so quickly.
When we look at Spotify or iTunes we can see why users have flocked to them from more traditional music sources. Sites like Last.fm started the drive to online streaming, with their ability to suggest similar music as well as give you instant access to tens of millions of tracks from just about every artist you can think of.
Buying CD's
Yes you can still buy CDs online from a range of sites and companies. You can go down the second hand route with sites like MusicMagpie or head to dedicated sites like HMV that have millions of titles that they can deliver from their warehousing facilities to your door.
If you are keen on buying a physical CD, then it's time to merge the two music sources - online and offline. Before you buy, why not take advantage of sites that offer you snippets of music so you can check each track. A great initial source that's free and you don't have to sign up (well not at the moment) is YouTube.com. Simple type in the artist and album and add "full album" or similar to find someone that has uploaded it for you in it's entirety. You can also try Vimeo for this - although that is usually the artist themselves.
This means you can check it's the album you want - before you even pay for it - excellent!
Finally, don't forget some of the charity shops. In Stockbridge, Edinburgh (as with many other cities) there's a dedicated music arm to Oxfam that handles all music and gaming charity donations. Literally thousands of CDs, cassettes and LPs in the store with every music genre you can think of.