The Problem With Downloading Music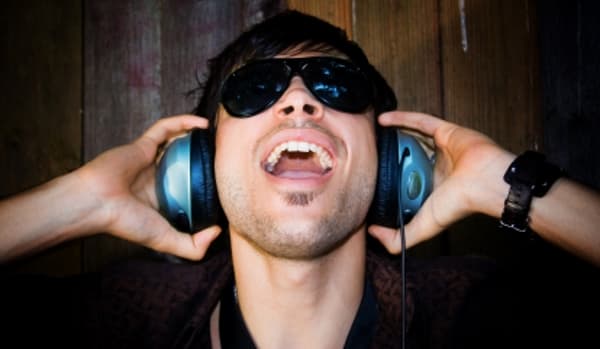 Downloading music is how most of us now listen to our music. From iTunes to streaming, there's always ripping mp3's to upload to your smartphone too! It's now easier than ever to have music on the go 24/7 but what should we be aware of when downloading?
The growth of download music from the Internet has soared as sales of MP3 players, particularly the ubiquitous iPod, have rocketed. But in recent years it's the advance of the smartphone that has driven more and more downloads as we have complete access to whatever we want online anytime we want it.
PC Pro magazine undertook research a few years ago that showed UK music lovers were getting frustrated with restrictions placed on digital music tracks once they download them from online stores. They also reported that people are also being turned off net music stores because of pricing and disappointing sound quality compared with CDs.
That's no longer the case.
The Issue With Downloads
The UK's official singles chart includes sales of legal tracks, yet legal music downloads are still fledglings in the industry, accounting for a small percentage of the market.
"What people don't understand is that when they buy an iPod or other digital music player, they're being tied into a system," states a spokesman at PC Pro.

UK music lovers in the past have become frustrated with restrictions placed on digital music tracks once they bought from online stores. But now with the ability to buy almost everything via iTunes or to subscribe to an online music streaming service like Deezer, the tracks become yours when you either pay the subscription or buy the album.
What Is DRM And Why So Important?
Issues around digital rights management system (DRM) restrictions will always be one of the most pressing issues to face the digital music industry.
DRM is designed to control and prevent the illegal copying and distribution of digital files. The number of machines music files can be downloaded onto can differ between services. Online stores also vary in how many portable music players can play the purchased track. For example, Apple's online music store, the largest web service, uses a different format for songs from the other download services.
Pushing Legitimate Downloads
The music industry worldwide has been aggressively pursuing those who use file-sharing networks to share copyrighted music. The original online music stores like Wippit and Napster tried to attract file sharers first to their illegal sites, then to their legal sites. The British Phonographic Industry (BPI) takes action against UK net users accused of illegally sharing music. Now streaming services like Spotify and Deezer are completely kosher and manage
Research for the BPI found that illegal downloaders had cost the music industry £654m in lost sales.