Finding Great Restaurants And Booking Online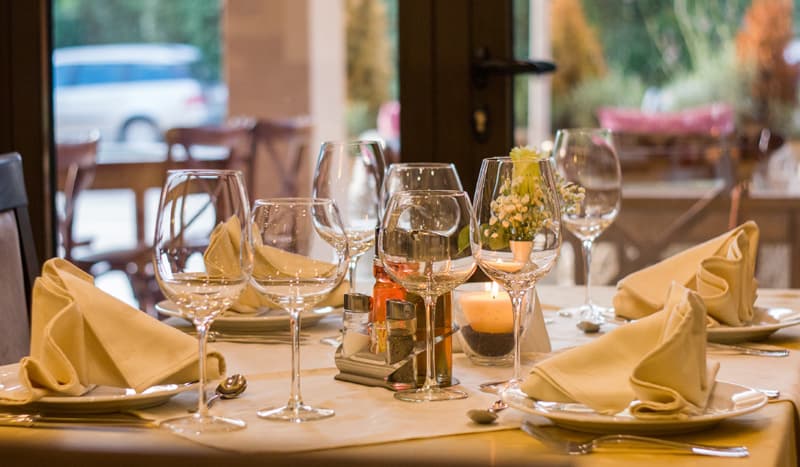 The internet can be a great tool for finding yourself a restaurant locally. Choose the type and the amount you want to budget and you can find ones you never even knew existed! Most also allow you to book online so you save your seat.
Going out to eat in a restaurant can be the perfect way to treat your loved ones or impress potential partners or new work colleagues. Finding restaurants and booking reservations is now easier than ever following the introduction of the Internet.
Browse and get to grips with everything relating to restaurants, whether its contact details, parking information, local infrastructure and public transport or facilities menus and wine lists, you can gain access to all of the useful information you require and look around the websites, finding the best deal.
Locating Restaurants
Many people use the Internet for locating restaurants from all over the UK. With so much choice out there, it's easy to see why the food industry is blossoming so well. The ability for people to browse sites and gain the information they require to visit restaurants is astonishing. With so much choice, it can be tough knowing the best places where you can experience the food you love at the prices you can afford.
Smartphones along with a new generation of websites and apps, can ensure you're able to locate cafes, bars and restaurants quickly and easily. Whether it's an Indian or a Fish and Chip shop you want, your phone can unlock a quick and simple way to get you in the door.
Discount Vouchers & Deals
The recent trend has been for eating out using vouchers and deal codes. Usually for Mondays to Thursdays before a 7pm evening slot, they give you a chance to save up to 50% on your meals, with few restrictions.
Search online and check out the wide range of deals available which include takeaways from Just Eat or Hungry House.
The Choice Available
With eating out the fastest growing spend for most families and individuals, there has also been a growth in the type and nature of places to eat out. From vegetarian fine dining to vegan bites, steak houses to sushi bars.
Use the right apps and websites and you could be eating out every day of the week, with different vouchers and codes, for the next 2 years if you're in London, Birmingham or Manchester!