Buying Art from an Art Gallery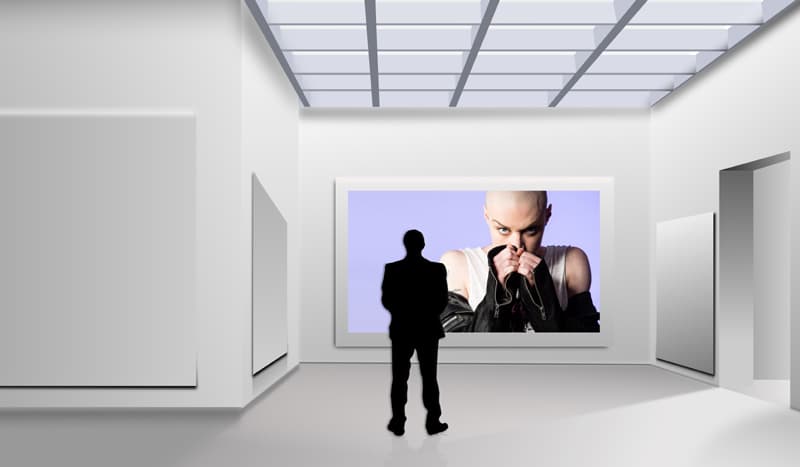 If you would love to buy art from an established gallery or from a smaller dealer and you dont know how to go about it, then check out our quick guide to give you the key points you need to know.
If you have spotted a painting, print or any other form of art (i.e.. an installation or sculpture) in an art gallery, you may need a few tips to help you with the buying process.
Local art galleries can be a great place to pick up a wide range of art forms, but without a little art buying knowledge you may find the buying process a little confusing.
To avoid spending too much money on a painting, print or any other form of art, the first tip is to research your intended purchase very carefully before you make an offer. An art gallery will often attach a fixed price to a piece of art, however, sometimes you may be able to submit a 'best offer' – and this can be a brilliant way to drive down the price of the piece in question.
Research Your Art
Find out as much as you can about the art that you are interested in buying i.e.. details about the artist and the media itself. Research prices of similar pieces to get an idea of how much they have been selling for and always have a fixed price in mind for the art i.e.. the maximum amount of money that you are willing to spend in order to acquire it.
The more that you know about the art, the more likely you are to be able to effectively negotiate with the dealer/owner at the art gallery.
Set Yourself a Budget
When you are setting a budget for art, always take into consideration any framing and delivery costs as these can soon add up. The majority of art galleries will only include the actual price of the art in the sticker price (i.e.. the canvas print only) – but not the entire cost for framing or delivery.
Although this can be great, as it lets you customise your piece with a frame of your choosing, it is another expense that you need to be aware of. If necessary, ring or pay a visit to the art gallery and speak to a salesperson to get a fixed price quote.
You should also determine the qualifications of the sales staff at an art gallery before you buy a piece of art – ideally, any art gallery that you visit should be run by professionals with a wealth of education and experience in the art sector.
This can help to ensure that you get a quality piece of art and a great customer service experience. The last thing that you need is to pay a lot of money for a piece of art, only for it to be damaged or lost in transit.
Finally - the Condition Report
Finally it is recommended that you get a condition report from the gallery to help you decide whether or not to buy the piece in question. A condition report will usually provide you with more information about previous ownership of the art, any materials that were used to create it and also any handling information that apply to it. All of these factors may help you to make your final purchasing decision.