What Does A New Office Cost Your Business?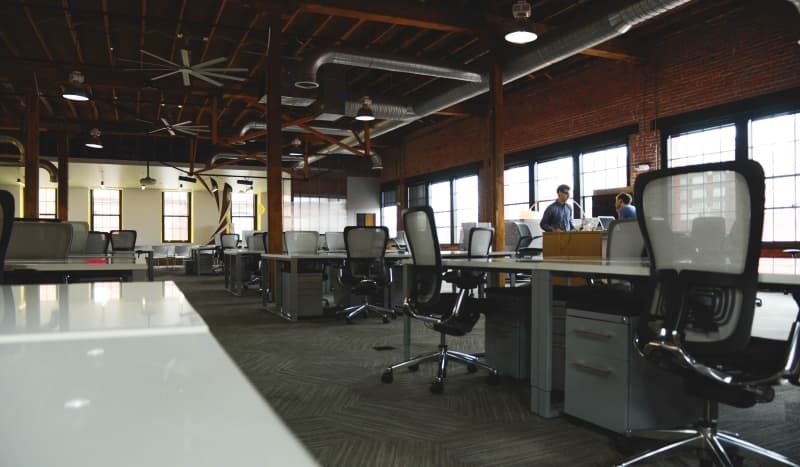 Whether your business was just recently formed or has years of sustained success behind it, the cost of a new office can feel extortionate.
Unfortunately, you might occasionally see a need for a new office, such as to help yourself unlock promising opportunities in an unchartered regional market.
In taking up a new office, you might try to spur your sales to make up the cost, but your sales success isn't fully within your control. Fortunately, you can cut outgoings instead if you remember to...
Be Wary Of Recruiting Employees Too Early
You need to make sure that, when you hire employees, you do so because it makes financial sense. Otherwise, you could end up recruiting more for your own vanity than what is genuinely good for your business. Besides, the more staff you have, the more you might need to pay in office costs.
Hence, there is definitely sense in following Entrepreneur's advice that you initially outsource workers rather than employ them, at least until the financial reasoning for employing is solid.
You Can Source Cost-Effective Business Broadband
The cost of business broadband, even a basic setup, is inescapable. Even when your business is new, you can't neglect to make sure broadband is in place for use in selling online or communicating with customers. That internet must be fast and reliable, too, Entrepreneur cautions.
Before signing up to a broadband contract, check that it will not exceed 18 months; you don't want to deny yourself opportunities for negotiating to cut the cost come contract renewal time.
A Business Phone Line Can Essentially Pay For Itself
If you want your business to look legitimate right from the start, utilising a landline number for that firm remains essential. Rest assured that, after moving into a private office, you could easily configure a business line with a phone package you have already taken out.
Alternatively, you could buy a business landline to have routed to your mobile phone, enabling you to use that number for taking calls from people who might never know you are talking on a mobile.
You Can Cleverly Save Electricity
You don't want to get a shock, electric or otherwise, with the electricity on which your firm will doubtless heavily rely. However, slashing your electricity bills does not have to prove arduous.
For example, you could plug all of your office's appliances into readily accessible power strips, as Small Business Trends advises. Then, you could easily switch off those appliances before leaving the office for the day, with less chance of some items being accidentally left guzzling power.
An Office Can Come Prepared With Various Essentials
Your new office doesn't have to arrive as an empty shell waiting for you to fill it. Instead, your new office can come supplied with the likes of online and telephone infrastructure and furniture, plus onsite security personnel, recycling points and much more...
This is what can be expected with a serviced office; try searching for "serviced offices near me", perhaps via Google, to see what's available.