How To Start A Tutoring Business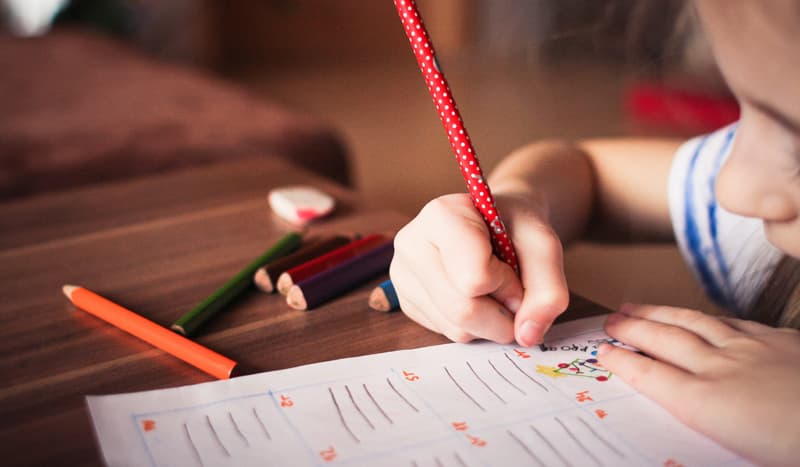 In a country where school and University places are very competitive, the industry of private tuition is growing year-on-year. With only 9% of the UK's schools falling under the private sector, there is a strong demand for pupils of all ages to receive one-to-one tutoring to help boost their grades and succeed in their exams.
We explain some of the key things to consider when starting a tutoring business.
Deciding Your Niche
You need to think about where there is a demand for your services and what subjects and ages you specialise in. If you live in an area with a lot of primary schools, there might be a demand to help with 11+ and common entrance.
You need to decide whether you can tutor a variety of subjects or become a specialist in one type of subject, which is based on your own education, such as Spanish or Physics.
Perhaps there is a demand in your area for adults to take evening classes to learn a language or computer skills. It is worth speaking to different schools and people in your area to understand where there is an interest and where you can make an impact.
How Your Business Operates
Tutoring businesses come in several forms. The first question is whether you act as an individual tutor or whether your tutoring agency looks after a number of tutors and just pairs them up with the pupils. With the help of new platforms such as Tutor Cruncher, you are able to sign up tutors, pair them up with pupils and manage all the payments through an easy-to-use portal.
Whether you are running the show individually or with other people, you also need to decide whether you will be office-based, home-based or visiting the pupils at their residence. Working from home can be the most cost-effective because you save on travelling and get the pupils to come to you. However, visiting your premises may not be convenient for all your clients so this may be limiting and something you have to weigh up.
You can also decide to run the business from home but have several tutors working under your belt such as Tavistock Tutors and Newman Tuition.
Get DBS And CRB Checked
Whilst the tutoring business in the UK is not too strict on regulation, you are required to be registered with The Disclosure and Barring Service (DBS) proving that you are fit to be a tutor. In addition, it is important to have a CRB check so that you are validated to work with vulnerable adults and children of all ages. A standard DBS check is just £26 which is very affordable – but you also need to ensure that anyone you hire has this too.
Get The Right Material
As a tutor, you need to be up-to-date with the exam requirements for schools that do common entrance, GCSE, A-Level and University. You and your staff will need to pay for practice papers, reading and learning material to ensure that your pupils have all the right information available to succeed.
How You Promote Yourself
One of the most practical ways to promote your tutoring business is to set up a website and make it very clear with the subjects, ages and classes that you offer. Anything you can do to position yourself in the industry is welcomed, whether you write blog posts for other parenting or education websites, get interviewed by the local radio or press and also respond to online forums.
A valuable addition is adding case studies and success rates on your website. Things that state how many pupils you have helped pass their exams or get into the school or university of their choice will help build up your reputation as one of the best tutoring agencies in the area.