How To Start A Successful Business From Zero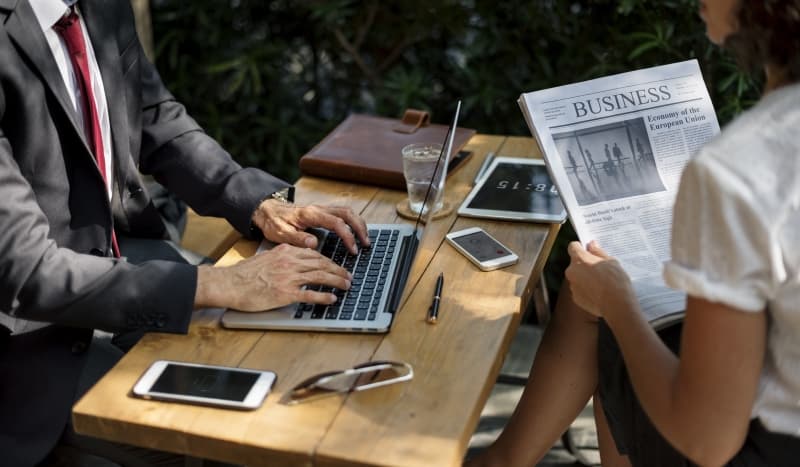 You might have a dream of running your own thriving company. This aspiration wouldn't be too surprising; after all, you would be the one firmly in the driving seat and able to forge the company's brand and offerings precisely to your liking.
However, you shouldn't rush too quickly into setting up that new business, as bringing it to success would not be straightforward. Here are examples of groundwork that would be necessary first.
Choose An Appropriate Direction For Your Business
If you already know what type of product or service you want to offer, then it can be easy for you to discern the right direction for the business as a whole. However, if you are currently more interested simply in the idea of running a business, then make its focus something that really excites you.
This is crucial because, however determined you are to taste success, you could face some tough times on your journey - and being passionate about the business can help you contend with them.
Decide How You Should Register Your Company
Registering your business is necessary for purposes of UK taxation, but you might initially struggle to choose between the five distinct options open to you. The most basic is becoming a sole trader, where your business would be unincorporated and owned by just one person.
However, if you will be embarking on your business journey with someone else, you could set up a partnership - like an "ordinary" business partnership, a limited partnership, or a limited liability partnership. Which of these three options you select would affect who is liable for business debt.
The other alternatives include a limited company - the finances of which would be entirely separate from your personal finances - and a social enterprise, which would assist people or communities.
Decide Where The Business Will Be Based
A big part of the excitement of starting a business could be the opportunity to have a new life in a different city. Indeed, the location of the firm's base should not be deemed merely an afterthought. Talk Business even states: "Choosing the right city is one of the most important steps when considering whether or not your business will be successful."
Different cities can have different merits and drawbacks as corporate hubs. London, for example, has a decent start-up survival rate of roughly 57%, plus a large population from which you can select potential employees, investors and partners.
However, you also shouldn't overlook the appeal of Bristol, the high population density of which can ease the task of attracting customers, and Birmingham, which has very convenient transport links. Edinburgh also warrants consideration due to the relatively low expense of renting space there.
See What Legal Protection You Can Give Yourself
If you are readying a product that you consider unlike anything else on the market, you should look through existing copyrighted and patented works to discern if you are right, the British Library's Business & IP Centre advises.
Should you turn out to be indeed correct, you could copyright your intellectual property. As a result, if that copyright is infringed at a later point, you would be legally capable of requiring that the infringer pays for a license or compensation.
Form A Thorough Business Strategy
If you want your company to thrive in the long term, then having this strategy would not merely be a nice extra, but utterly essential. This step would involve you detailing what you plan to do with your business over the approaching months and years.
Having this plan at hand can then inspire confidence in potential partners and investors who you approach in the search for investment. Nonetheless, the plan should not necessarily stay fixed over time, as your firm's evolution and circumstances could make it wise for you to tweak the strategy.
Consider A Market Exit Strategy
There might be a time when you decide that you would like to leave your business... in which case, how exactly would you do that, and what would happen to the business itself? You should consider all of this at an early stage, rather than just think "I'll cross that bridge when I come to it."
So, decide what your market exit strategy will be. Maybe that could be selling the business, merging it with a competing firm, or continuing to own the business but leaving its day-to-day management to someone else working on your behalf.
Check That You Have The Right Insurance
Various kinds of insurance can have relevance to many businesses; those kinds include employers' liability insurance, public liability insurance, and vehicle insurance. You might find that, by law, you don't strictly need any of these; however, it could pay for you to take a second look.
For instance, you might have motorcycles, scooters or mopeds with which you regularly transport items for commercial purposes - and this is where multi bike insurance could come in useful. With this, you can get what is called goods in transit insurance, which would cover you if those previously mentioned goods are damaged or stolen when transported.
Taking out such insurance would not necessarily be difficult, as Call Wiser can compare various multi bike insurance quotes as it looks for one that would be especially suitable for you. Whether you phone Call Wiser or arrange for this UK insurance broker to call you, receiving a promising quote can be delightfully simple.