A Quick Guide To Business Franchising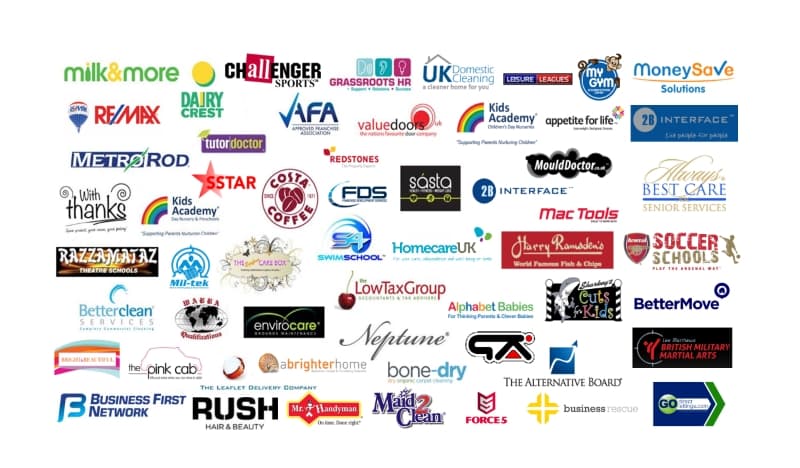 A simpler way to get into established business is to look at the support and help offered by a franchise. Sometimes requiring initial investment, sometimes not.
What is a Franchise Opportunity?
In simple terms, a business franchise opportunity is where a successful format for a commercial enterprise is replicated. This will involve the setting down into an operations manual all the systems and procedures that the business owner has found gives them the best chance of success. Anyone wanting to join the franchise / buy into the business franchise opportunity will be expected to operate the business exactly as set out in the manual.

The purchase of a franchise will involve the payment of an initial fee to the franchiser for the right to use the brand name as well as ongoing royalty or management fees. The franchiser will provide initial training and support and will have an ongoing involvement in your business to assist you and support you in all aspects of the operation.
The Practical Elements
Compared to starting your own business from scratch, franchising can provide a relatively safer route into self-employment. The franchiser has established a tried and tested path through the maze, and will have eliminated many of the mistakes that are often made when starting a business. It is this experience and system that you are paying for when you buy a franchise.
As a franchisee you will be expected to follow the system that you have purchased. This can be difficult if you are an entrepreneur. Franchisers will always listen to new ideas and improvements but for the most part will expect the system to be followed to the letter. Each outlet should have a standard look and feel, which builds confidence in the consumers' eyes.
What About Marketing & Training?
As a franchisee you will have access to market knowledge, established name awareness in the business sector that you will be operating in, training and marketing help. You will often take part in and contribute to national advertising campaigns, which would otherwise be outside your reach.
Franchisers not only have sound training programs, but also knowledge of financial requirements, marketing, competition & buying contracts - knowledge that might take you years to collect on your own.
Financial Arrangements
You will pay the franchiser an initial franchise fee and the costs of shop fitting (where necessary) together with the costs of equipment required to run the business. Once established, you will normally pay the Franchiser a further monthly payment based on your turnover. This is known as royalties or monthly management fees.
Effectively this is where you are paying for the ongoing support of the franchiser and his team. As the royalties are based on your turnover, it can be clearly seen that it is in the Franchiser's interest to help you succeed.
In Summary
There are a huge range of benefits for choosing a franchise - look at McDonalds for example! But there are also pitfalls. You have certainly got to have a huge amount of get up and go as well as being able to 'tow the line' with Head Office over some issues. Remember you are actually promoting their brand, not yours. With so many ways to get started, it needn't cost you £100k if you choose the right business.
We suggest starting with a lot of research, followed by trying to go to a franchise fair to meet a number of different styles of franchise - to get a flavour of what they offer and what level of commitment you will need. For the right people, franchises are a gold mine and can set you up for life.