Choose New York For Your Holiday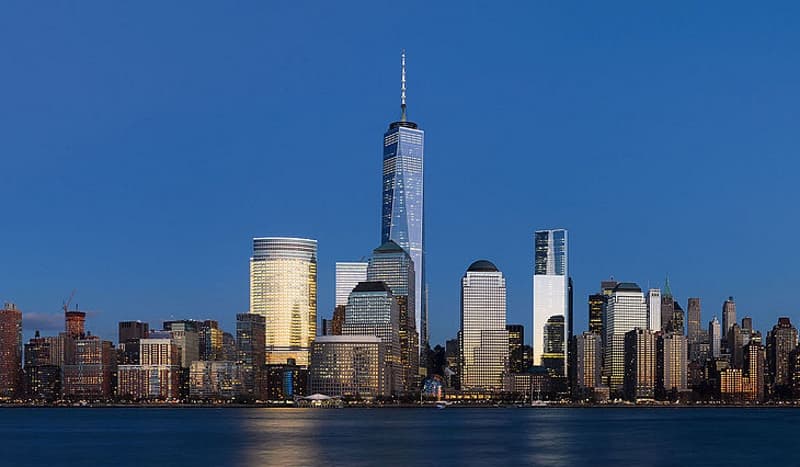 New York City is also referred to by many as "The Big Apple". It's a city full of excitement, culture and big contrasts. On the East Coast of the United States of America, there's plenty to see and do in this cosmopolitan and vibrant city.
Quick Facts About New York City
New York is the largest city in the United States located in the southern part of New York State, at the mouth of the Hudson River (also known as North River as it passes Manhattan Island). There's five key boroughs in New York City: The Bronx; Brooklyn; Manhattan; Queens; and Staten Island. With a population of around 8.5m people living in 305 square miles, it also the most densely populated US city.
Thanks to it's population and location, this City is a global powerhouse with influences ranging from Finance and Commerce through to Art, Media, Fashion, Technology, Education and Entertainment. It's also pretty key to International diplomacy!
Location Of New York
As part of New York state, New York City is located at the Southern tip of the state and geography-speaking, about half way between Washington DC and Boston. Sited at the mouth of the Hudson River, it has a natural harbour and then straight out to the Atlantic Ocean. This underlies the reasons why this was such a major trading port.
New York City is actually built across three islands in effect: Long Island; Manhattan; and Staten Island. Just across the Hudson River is the US State of New Jersey. So all in all, a very compact City for it's population.
A Quick Overview Of Manhattan
Being made up of the five boroughs, there is still a natural heart to the city - Manhattan. All of the boroughs offer some worthwhile sights and visitor attractions whether you're thinking about Queens, Brooklyn, The Bronx and Staten Island. Obviously there are times to go and times not to go, places to be and places you should never go without a local guide - but that's all modern cities.
With Manhattan being the main focus for visitors, you will find some of New York's famous landmarks including the Empire State building, Times Square and Madison Square Garden. There are also many restaurants and fast food outlets scattered right across Manhattan giving you a huge range of places to get a quick bite or for a more formal or star-studded place to dine.
Central Park is another major attraction, situated in lower Manhattan, Central Park provides entertainment such as ice-skating and live entertainment, but its main purpose is to provide a nice relaxing place to escape the hustle and bustle of cars and people. The 843 acre haven of grass and trees also houses a Wildlife Conservation Centre with over 100 species of animals from three different climate zones: the Tropics, the Polar Circle, and the California Coast. The Ramble is a section of the park with over 250 species of birds because of its strategic location on the Atlantic Migratory path.
In Summary
New York is, without a doubt, one of the most vibrant cosmopolitan Cities in the world with its thousands of restaurants, exclusive bars and clubs and of course shopping. A thriving city, New York offers something for every independent traveller. Whether your trip is a long or short one there is plenty charm and charisma about the place that will see you coming back for more.
Useful Links
Official NY Site - www.nycgo.com
Lonely Planet New York - www.lonelyplanet.com