Quick Guide To New York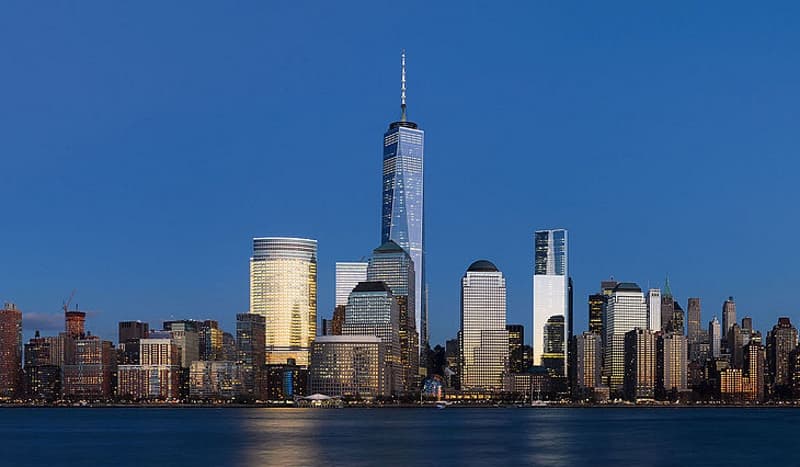 When you first visit New York the first thing you notice is the sheer size of everything. There are skyscrapers all around you but also a great eclectic mix of architecture. This really is a city that assaults the senses from the moment you arrive. There are a huge number of key attractions in New York, here we try and suggest what we think are the best and why you really should visit.
The 9/11 Memorial And Museum
Where the Twin Towers once stood are North Americas largest man made waterfalls. The twin reflecting pools were designed by Michael Arad and are a reminder of the terror attacks of the September 11th 2001 and the World Trade Centre bombing 1993. Around the waterfalls are the names of all those who perished and those who tried to save them and died whilst trying. There is also a museum which allows visitors to understand more about the tragedy. This is a beautiful place to visit, although intensely sad for all it represents.
Empire State Building
For many this is as iconic as it gets, it is almost synonymous with the brand 'New York'. Amazingly it took only 11 months to build and became the city's tallest building in 1931. It is one of the most photographed buildings in the world. Head for the 86th and 102nd floors for the observatories which give 360 degree views of New York City. Its place in popular culture was immortalised by the film King Kong in 1933 and by the romantic films Love Affair 1939 and Sleepless in Seattle. For many this is all about the views and the history but don't forget to check out the art deco designs.
The Statue Of Liberty
This probably rivals the Empire State for what most people would say is New York. Sitting on Liberty Island in New York harbour the statue was a gift from the people of France to the people of the United Sates in 1886. The statue is an icon of freedom and was often the first image migrants saw when first arriving in America. For many it continues to symbolise the values that America holds dear.
Metropolitan Museum Of Art
It is difficult to do this museum justice as it offers so much. It has collection after collection. In fact the Met offers over 5,000 years of art from around the world. It was founded in 1870 with a purpose to encourage and develop the study of the fine arts. We love the Egyptian section and watch out for the special exhibitions. Last time we were there we saw a great photographic exhibition of Irving Penn's work. It also sits close to Central Park, so is great teamed up with a visit there.
Central Park
Located in what is known as Uptown Manhattan, Central Park has been the focal point of Manhattan since its creation back in 1876. In the heart of Manhattan, this immense park stretches from 59th street to 110th street and always exceeds your expectations. In fact there are 843 acres of it!
This man made park was the creation of two architects who were commissioned to create a rural paradise in the hub of Manhattan. Frederick Law Olmsted and Calvert Vaux were the two men behind this massive task and on completion, the park was declared a "people's park". And to this day, that remains true, as hundreds of people gather here each day to take part in any number of activities from jogging, walking, baseball or boating, there is something to entice you.
Times Square
Times Square has had its critics over the years particularly when Times Square was a pretty down at heel place to visit. But it has cleaned itself up and for many the neon lights of advertisements and billboards and the famous zipper news all grab your attention. The most famous signs include the Coca Cola sign that you would have seen many times on television. It is sometimes referred to as the 'Cross Roads of the World' and it is certainly one of the busiest pedestrian areas, drawing in 50 million visitors annually. A staggering 330,000 people pass through Times Square each day! It is at the heart of the Broadway theatre scene. It was first known as Longacre Square but was renamed Times Square after the New York Times moved there in 1904. This is the real entertainment centre of New York so a good place to visit before hitting the theatres of Broadway.
Grand Central Terminal
You will also see this referred to as Grand Central Station and Grand Central. It was built by and named for the New York Central and Hudson River Railroad and its 44 platforms is more than any other railroad station in the world. But for many it is far more than just a railroad station. It opened in 1913 and really symbolises the era of rail and travel, opening up America and developing commerce. It has featured in many a film with track 34 the most used in any film. Alfred Hitchcock used it a lot, so did Fred Astaire. There are a number of things to look out for, the American flag hung a few days after 9/11, the four faced clock, the ceiling- a beautiful astronomical ceiling and the whispering wall, to name a few. But to get a feel of New York and America, it is worth just standing on the concourse to get a feel of the sheer enormity of the numbers that use it daily.
Whitney Museum Of American Art
The Whitney moved premises in 2015 from the Upper East Side to alongside the High Line in the Meatpacking District. It is the premier museum in the US for contemporary work by modern American artists. The all white building is a stunning looking building and inside you can see 50,000 sq. of galleries but in addition there are 13,000 sq. ft. of outside exhibition space where you can also catch great views of the Statue of Liberty. The museum was named after Gertrude Vanderbilt Whitney and contains collections from artists like Andy Warhol and Georgia O' Keefe.
These are only a few examples of what New York has to offer, there are so many others. We haven't mentioned the great shopping, the shows, the One World Observatory, Madison Square Garden, Radio City Music Hall to name just a few. One of the great pleasures of New York is that it offers so much and even walking around it feels like you are on a set of a movie, so iconic is this city.