8 Easy Ways To Meet And Make Friends As An Expat In Spain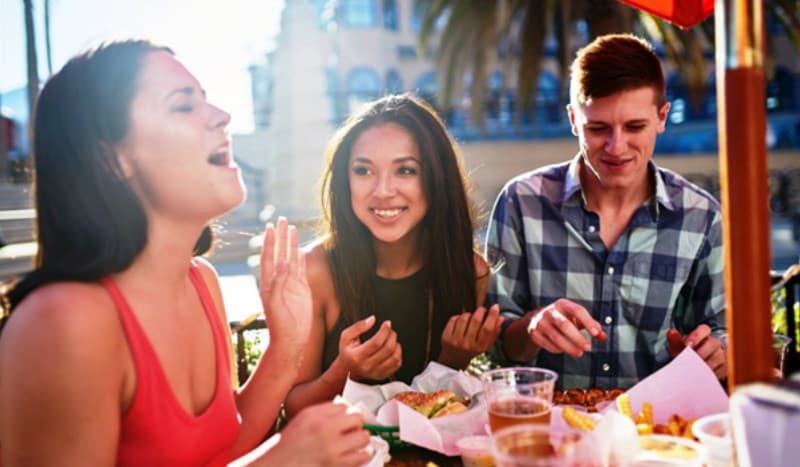 Almost anything really worth doing will give you a few butterflies in your stomach, and moving to live in Spain – or buying a holiday home there – is no exception.
The good news is that you won't be alone. Making friends in Spain is as easy as finding a sandy beach to sunbathe on. Hospitable locals and fellow friendly expats from across Europe and beyond will enrich your social life. If you're moving there for fun and excitement, it's pretty well guaranteed. Here are a few top tips to help you meet like-minded people you can eat, drink, play golf, swim and be merry with in the Spanish sun.
1. You're Now An Expat – Enjoy It!
It's existing moving into your new home especially if you buy a property in Spain. The British have always been big travellers – so have the Spanish – and establishing homes from home in hot countries is a national sport. Expat communities can be found throughout Spain. A quick Google search before you jump on a flight to your new home will unearth clubs, associations and events run by expats for expats. Don't be shy.
2. Just Start Chatting
Friendliness is infectious. Try it, just start chatting to someone at the bus stop and you'll soon find they chat back. Now, be careful with this or people might start edging away from you, but if you can find places where the same people gather, then catching someone's eye can lead on to a quick hi the next day, to a word or two the following week. You'll feel less lonely straight away, and before you know it, you've got a friend.
3. Get A Hobby
If you have more time on your hands, why not try one of activities you always fancied? From kayaking to crocheting, from running to water-colour painting, from am dram to beekeeping join a club and you will receive a warm welcome from people with a common bond, wherever you come from. Put yourself out there and you'll be social secretary of the Ronda Rotary Club before you know it.
4. At The School Gate
There's one club you're already a member of that's a great way of meeting new people: the school gates club. The school run is the perfect place to set up play dates to benefit both you and your children. Spanish parents will be keen for their children to learn English and will encourage their kids to hang out with English speakers. Socialising with your new friends over a bottle of local wine is a great opportunity to pick their brains about clubs and activities your children might be interested in
5. Learn Spanish
Most of us only realise later in life that it would have been a good idea to stick at languages after we left school. But don't worry, it's never too late, and it's not that hard with a bit of perseverance. It takes about a thousand hours of study – half in class and half at home – to be fluent. Given that Spanish is one of the easiest languages, and it's even easier to learn it if you live there, you can be speaking good enough Spanish in months, rather than years, if you want to.
Learning the lingo will help you integrate into the community and the locals will appreciate it, even if you are a little rusty. Don't worry about getting buenos días mixed up with buenas noches, you're not at school anymore and you'll become more confident in shops, cafés and restaurants in no time.
Attending Spanish classes won't just help you brush up on your linguistic skills; it will present an opportunity to meet fellow expats in the same position as you. Alternatively, if classes or online learning don't appeal, a language exchange whereby you teach another person English, while they teach you Spanish, could work be of benefit.
6. Volunteer
If you want to make a difference in your area, your own admirable community spirit should get your social life off the ground at the same time. Whether you're looking for a charity that's run by British for the British, or one that cares for the local community as a whole, you won't be short of options.
Once you've found a cause you think is worthwhile, simply volunteer to give up one morning or afternoon a week and you'll be sure to meet like-minded people. Remember, volunteers are paid in six figures…S.M.I.L.E.S – a bit cheesy, but helping others is as rewarding as it gets.
7. Make Your Opinion Heard
The Spanish rarely hold back when it comes to voicing their political opinion. If you're up to speed on the latest current affairs affecting the nation, you won't run out of conversation with your new friends in Spain. All you have to do is mention the "B" word or the Catalan independence movement and you will have a lively debate in store as you nibble on some tapas.
8. Dating
Why not? Sites like Tinder are so easy to use, to stay in control and find not just romance but friendship too.