What Are Your Rights If Your Airline Goes Bust?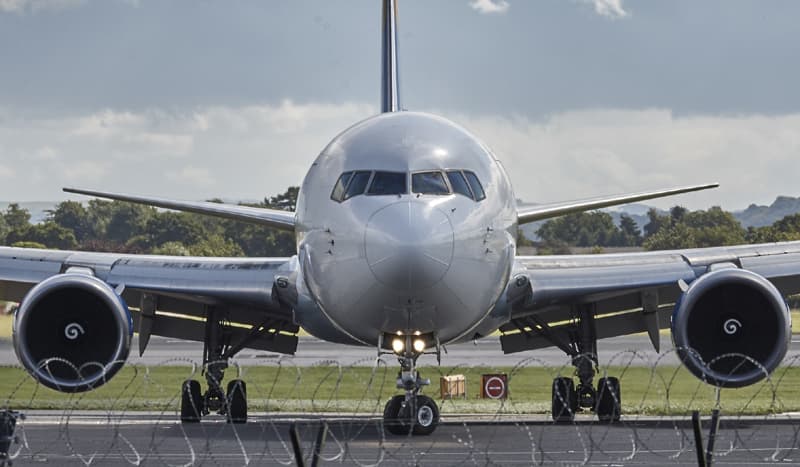 The recent news regarding the demise of Monarch Airlines following the collapse of Alitalia raises the question of what your rights are if your airline goes bust. With 300,000 flights cancelled as a result of this it is important to know what your rights are.
Monarch Airlines
Monarch Airlines was officially declared bust on the 2nd October 2017. The airline was founded in 1967 and was the UK's fifth largest airline. The company's downfall is seemed to be the result of a number of factors including the impact of terror attacks in holiday markets in Egypt and Turkey, the fall in the value of the pound and strong opposition from the low cost carrier market. Their demise has raised a lot of questions about what people are entitled to when they have booked tickets with an airline that goes bust.
If you find yourselves already abroad with Monarch Airlines then please be aware that arrangements are being made to bring you home. You won't have to pay any extra for these flights. If you have tickets booked with Monarch for the future then the advice is not to make your way to the airport but contact the Monarch airlines website where you can access all information and advice. Another website to be aware of is the CAA website. If you have a flight booked with an airline that goes busts what happens next does depend on whether you paid with a credit card, ATOL protection and what you paid in the first place.
Credit Card Bookings
If you booked your flights with a credit card and it was over £100 then do contact your credit card holder as you may be able to claim under section 75 of the consumer credit act 1974. This act makes your credit provider liable alongside the flight provider. Your travel insurance policy may also cover you for an airline going bust.
Debit Card
If you paid for your flights on a debit card then the situation is a little different. The only thing here that could help you is a system called 'chargeback' this is supported by Visa, Maestro, MasterCard and American Express. You will need evidence of the booking. This is not guaranteed as it is not a legal requirement. But is worth a go. Key things to bear in mind are that there is no minimum purchase required, but there are time limits. The debit card provider will try to get the money back but if it can't it won't reimburse you. Another thing to bear in mind is that if you paid on your debit card but you were overdrawn at the time then technically you were buying your flight on credit and the consumer credit act will come into its own.
ATOL
ATOl stands for Air Travel Organisers License. So if you booked with a travel agent then you may be covered by this. You may not be covered if you booked flight only as most flight only bookings don't have ATOL protection. If however you booked a package holiday then it is good to know that all tour operators need an ATOL license, so again you should be ATOL protected.
Travel Insurance
Most travel insurance doesn't cover you for an airline going bust or as they call it SAF (scheduled airline failure) but it is worth checking as some policies do cover you. It may be listed under 'supplier failure'. It tends to be the expensive policies that may help you here. Research suggests that 40% of single trip and annual travel insurance policies don't provide any cover for an airline going bust.
Compensation
It is important to note that the collapse of an airline is not covered by EU legislation on flight compensation.
How To Best Protect Yourself
What has happened to Monarch passengers raises the question of how you can protect yourself against any airline going under in the future. Firstly always pay for your flight with a credit card. This will ensure that you are covered by the consumer credit act to get your money back. In addition when you are buying insurance see if you can get a good deal on a company that pays out if an airline goes bust. Finally, do check for ATOL protection when you book a holiday and get written notification at the time of booking that you are covered.
Brexit And Holiday Protection
Interestingly from next year ATOL is going to be extended to include accommodation and car hire, when you book these off the the back of a flight booking. These will now be defined as part of a 'package' deal. However this new development is part of the EU so it is unclear whether Britain will retain this once Brexit happens.