Flying To Europe From The UK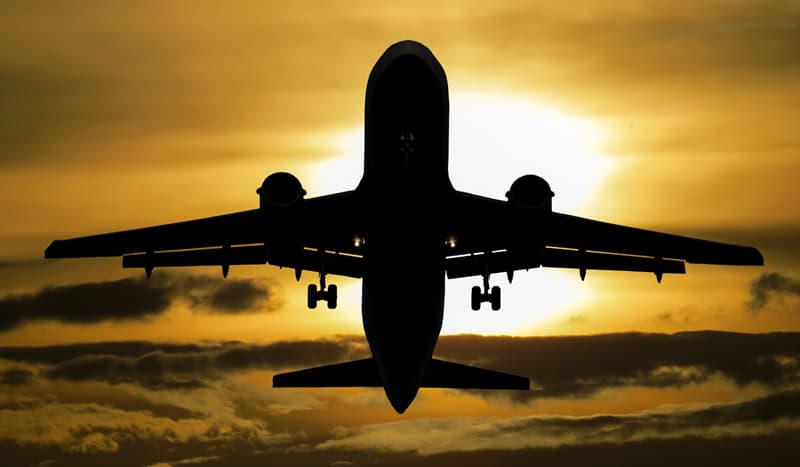 Accessing Europe has never been simpler. Whether it's business or pleasure, the sheer choice of airlines and flights has been continuing to rise in recent years. So what are your options currently?
European destinations, such as Amsterdam, Paris or Rome, are increasingly popular with a number of British tourists as well as business travellers. Whether it's business (although official EU MEP travel may soon reduce thanks to impending Brexit) or accessing new destinations for your holidays, the options open to you are increasing almost every week.
Flying To Europe From The UK
Flights to Europe are serviced from just about every airport in the UK (although flying from the beach in Stornaway won't get you directly to Europe yet!). Flights are therefore available to virtually every single major city right across the European continent. As well as London's multiple airports, many of the larger regional airports have quite a wide range of cities you can choose from.
Most people choose to take flights from London (Heathrow, Gatwick, Luton and Stansted) due to easy accessibility whichever side of London or around the M25 you live. As a central location for flights, people will be able to explore the European continent within a few hours and just about all cities are covered from these 4 'super airports'.
Which Destinations?
The main option that Brits get when flying to Europe is the sheer range of destinations from which you can choose. Flight providers, including EasyJet, BA.com, Flybe and (unfortunately) RyanAir offer a wide range of cheap flights to multiple destinations giving you diversity and variety.
With flights available to almost any destination travellers are faced with a mountain of choice so why not let us show you three popular choices, so you can choose to explore them, or choose to avoid them!
Paris
Always a popular location, the French capital offers holidaymakers a range of different experiences. Known for their sense of style and superior cuisine, France is an incredibly popular place to visit. Flying to Paris is quick and easy making it the perfect destination for a short, weekend break. Flights can be taken from numerous locations including London, Liverpool, Manchester, Bristol, Birmingham, Edinburgh and Glasgow for starters.
Amsterdam
With medieval canals and ancient architecture, the city of Amsterdam offers visitors unique and thrilling experiences. Over three million people visit the city every year, demonstrating how attractive and beautiful a destination it is. Flights to Amsterdam from the UK are available from a range of locations, such as Aberdeen, Belfast, Leeds and Manchester. This means that Brits can be transported to a magical and enchanting city within a few hours.
The Channel Islands
Slightly less obvious to many are the Channel Islands. A great holiday destination, Jersey and Guernsey, the two main islands, offer visitors spectacular sights and exceptional views and scenery. Cheap flights to the Channel Islands mean that exploration of Europe can begin at home.
Jersey is exceptionally popular with British tourists, boasting the title 'Sunniest Place in Britain'. Beaches and landscapes characterise this beautiful island, making it the perfect location for a short break. Flights to Jersey are exceptionally affordable and are available from multiple locations across the UK. These include London, Norwich, Newcastle, Exeter and Bristol amongst many others.
Guernsey is the second largest Channel Island and can be accessed from mainland Britain via an exceptionally short flight. Active experiences, such as water sports, hiking, cycling and golf can be experienced here, making it a great location for people after a short but active break. Flights are exceptionally short and are available from locations including Aberdeen, Dublin, Glasgow, the Isle of Man, London and Southampton.
In Summary
Let your imagination take you further than your obvious Paris or Rome City Breaks. You can explore the far reaches of Europe in just a few hours from an airport close to home. Look for great deals by booking early, or if you don't mind where you go, booking very late!