Deciphering The 'Smart Casual' Dresscode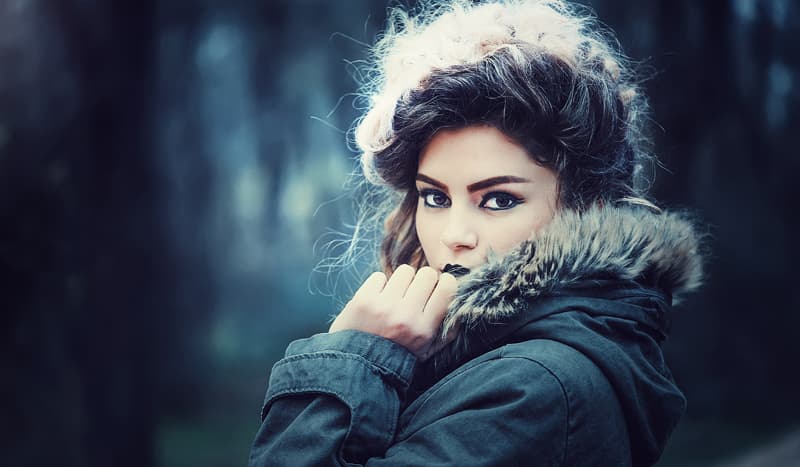 Maybe you've been invited to a dinner party, or are going out with some friends and the dresscode is the dreaded 'smart casual'. What does this even mean?
The problem is, smart casual can mean many different things to different people. For someone who rarely wears a shirt, a shirt might be seen as a fairly smart piece of clothing. But perhaps someone who wears a shirt regularly sees it as a casual piece, and therefore a tie and a jacket would make it more smart casual.
The dictionary describes it as 'neat and professional-looking but fairly casual', whilst Urban Dictionary claims it is 'completely down to interpretation', which isn't particularly helpful.
These conflicting ideas of what 'smart' and what 'casual' actually mean have created a dress code that nobody actually understands.
So we wanted to clear some of these misunderstandings up. We've created a guide for both men and women to dictate what is acceptable to wear (and what isn't acceptable) when provided with a smart casual dresscode.
Firstly, Where Are You Going & When?
Before we look at the idea of smart casual for men and women, it's a good idea to start by looking at what sort of event it is.
Where is it you're going? Is it a standard chain restaurant that offers average priced food, or is it fine dining? Obviously fine dining will require a different standard of dress.
Is it a daytime event, or an event earlier in the week, i.e.. a Monday or Tuesday? These suggest that you can get away with a more casual dress code (but still no trainers allowed).
Ladies
Women have a little more flexibility than men in that they can wear trousers, skirts or dresses. They can even make their hair and make up casual or 'formal' depending on the styles they go for. An updo is ideal for a smart event, and long loose waves for a casual look.
Tailored trousers will always be a smart look, and can of course be made more casual depending on your choice of shoes, top, and accessories.
Trousers should be a staple in any woman's wardrobe. Chums have a whole range of trousers from palazzo to straight leg, to corduroys, to culottes. There absolutely is a trouser for every occasion.
Smart casual gives you the freedom to wear either flats or heels depending on what you're more comfortable with.
Smart casual also allows for smart jeans (no rips, no purposeful staining or fading, no crazy colours). Black jeans are ideal and can be paired with a blouse or smart shirt.
It would be best to avoid baring too much bare skin. Avoid shorts and make sure that skirts are a decent length. Above the knee is okay, but anything too short should be worn with tights.
A great wardrobe staple that's loved by Kate Middleton is a tailored jacket. It works well with jeans and some flat pumps. If you feel slightly overdressed, the jacket can be removed.
Men
The first rule of smart casual is no suits allowed. Suits are for formal events or business occasions. However, blazers are not off limits if you pair them with jeans or chinos.
The other item that always works well with jeans is a shirt. For smart casual, it's better to go for a long sleeved shirt. A short sleeved shirt worn with jeans will look too casual. Dress the shirt up with a nice leather belt and a pair of loafers to match, and you'll be ready to go.
As is the rule with women, jeans should be of a dark colour and without too much fading or rips. Black and navy blue are realistically the only two colours that are an option. They should also be a good fit. Baggy jeans look too casual. Go for a straight leg that are the right length (not gathering around your ankles) and the right waist measurements (not falling down).
Though you don't want jeans that are too long, cropped 'ankle grazers' have been popular for a long time. This look works well with smart shoes and a blazer.
Trainers will always be a no go. They're far too casual for any kind of smart casual event. Instead, go for brogues or loafers, and if you're feeling brave, chelsea boots. Whatever colour you choose, just make sure you have a smart belt to match.
The biggest tip for men is to make sure all the colouring matches. As a general rule, brown brogues go with navy blue trousers, and black brogues will go with grey or black trousers. Just always make sure your belt matches. Patterns and over the top colours shouldn't be worn for a smart casual event.