What Is A Good Quality Shirt?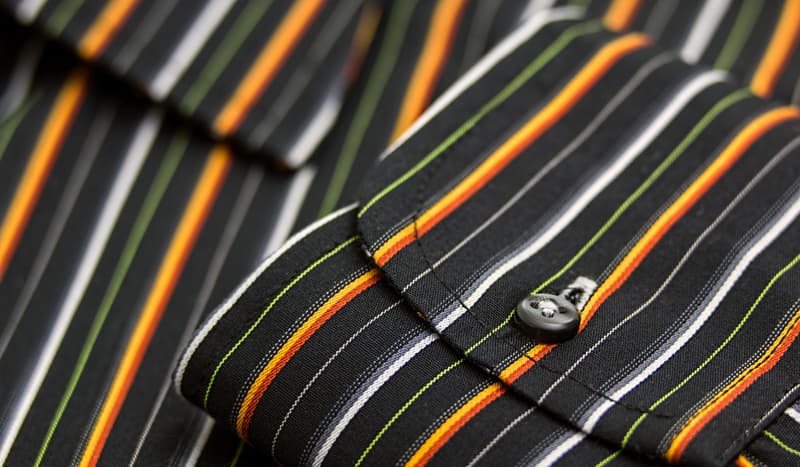 Shirts have really changed their image. From an essential piece of uniform to a casual preppy look or an accessory over a cool t-shirt, they are no longer the stuffy attire of those working in the city.
There is something very special about good quality men's shirts and that something completely defines your look. This is true of any time you buy men's shirts; from what you decide to wear to the office to what you decide to wear to your next party, black tie dinner or weekend away.
What Fit Is Best?
The first thing to look for is the type of fit of your shirt. For a modern city look you want to go for a slim fitting men's shirt that will go with a tapered suit and perhaps even the increasingly popular skinny tie. Or for a more traditional city look, a classic fit men's shirt is your best bet. If you are looking to buy men's shirts for a casual weekend away or a few days in the country, then looser fitting, casual fit men's shirts are what you need.
Quality Cotton Is Best
After you have chosen the right fit for your occasion, the next thing you have to think about is the quality and material of your men's shirt. Bad quality nylon or synthetic fabric shirts feel horrible on your skin and look cheap and unstylish. To avoid this, buy men's shirts made from luxurious cotton fabric and let your sense of style speak for itself.
Which Collar To Choose?
First and foremost, a well-shaped collar is very important. So if that's what you're after, ensure that it is a two-piece collar to get the absolute most comfort and durability out of your men's shirt.
There are various types of collars that you can choose from when you buy men's shirts and the most common of these is the point collar, which has long collar tips that are long and point down which frames your face stylishly and elongates rounder or heavier faces and necks. However this style of men's shirt really does suit almost all face shapes.
A slightly more modern and casual type of collar for a men's shirt is the button-down collar that was a staple of the 1950's preppy look that is now becoming one of the coolest collar types around. Or the cut-away collar that has points that are wide enough for a classic Windsor knot that will really make you stand out from the crowd.
The Finer Details
From here there are also some finer details that you really want to look out for when you buy men's shirts that really make their quality shine. Crossover stitched buttons ensure that your buttons will stop falling off like they do on most poor quality men's shirts. Single needle stitching also ensures that the lines of your shirt look sharp and clean.
As Part Of Your Look
Now choosing your men's shirt is not the only thing that you have to think about when you are considering what to wear. Ensure that you pair classic fit and slim men's shirts with tapered or classic cut suits and more casual fit shirts with knitted cardigans, blazers and classic chinos.
Your men's shirt says a lot about your look so choosing the right one is important and with these few tips then you will be on your way.