How To Bargain With A Car Dealer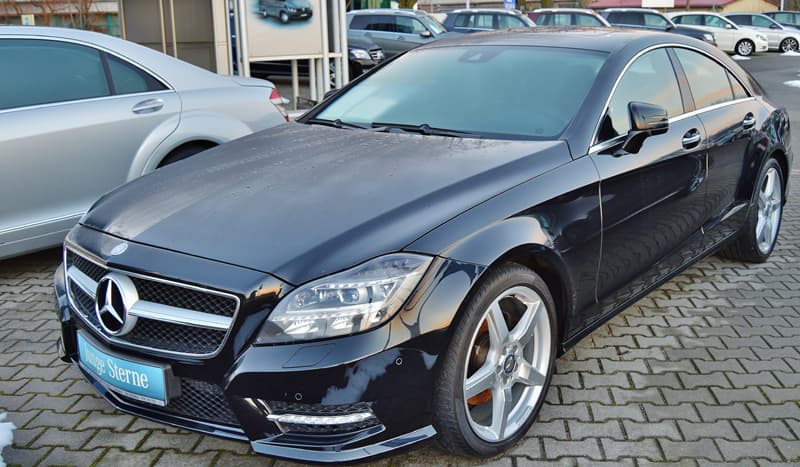 If you're looking for a second hand car and want to drive the best deal, then don't be afraid to head to your local car dealer and to haggle or negotiate your way to the best deal you can. It's all part of the process!
To many people, the thought of bargaining with a car dealer is a very daunting prospect. Dealers have a reputation for being fairly manipulative and self-assured, and to this end, people may think that they can't get a better deal than the one being offered in the car window. However, this simply isn't the case!
Car dealers are essentially salespeople, they are trained to get the best possible price for their vehicles, but this doesn't mean that you can't negotiate with them. So, how on earth do you effectively bargain car dealers?
First Steps
The first important tip to remember is to play it cool i.e.. don't show any degree of emotion to the car dealer. If you rush onto a forecourt with excitement and gush over the car in question, you are in effect putting the car dealer in charge; they know that you really want the vehicle; therefore they will be less willing to bargain over the price with you.
First Conversation
One of the best strategies to use when you are trying to bargain car dealers is to start the conversation by talking about another vehicle that you know has options/packages that the dealer may not instantly have on offer. By doing this, you prompt the dealer to think about the kind of vehicle that you are after and you can give them the impression that you are willing to buy any such car/offer, if they can locate it for you.
Poker
Once you have planted this idea in the dealers head, it's time to present them with the option of offering you an alternative car (i.e.. the car that you actually want anyway!). You should give the impression that you are reluctantly giving them this option, and therefore you are the one making the compromise. By doing this, the dealer is more likely to be open to negotiations i.e.. they may be willing to lower the price or throw in a few added extras free of charge.
Think Before You Speak
Experienced dealers are very good at getting customers to agree to a set price, so think carefully before you speak and try to ask as many questions as you can without giving them a firm 'yes' i.e.. "so, this car has x feature, but does it also have x options?". By asking questions, you provide yourself with more time to think about the deal being offered, without being rushed into making a decision. Also, don't fall for sales patter or 'charm' – remember the dealer trained to get the best possible price; he is not your 'friend'!
You should also take into consideration the current financial climate; now, perhaps even more than ever, there is strong competition between car dealers and not every dealer will ask for the same price for a car. If you have your eye on a particular model of car, it can be a great idea to have a few prices and offers from other dealerships in hand to present to the dealer, in some cases, they may be willing to match or beat the prices that you give them in order to secure your custom.
Body Language
Confidence and knowledge is the key here; if you sound like you know what you're talking about and give the impression that you are willing to walk away from the car if you are not offered the right price, the more likely the dealer is to negotiate with you. If you still find that you are not being offered the price that you would like, be prepared to leave the dealership, but tell them to get in touch if they can do a better deal for you – you may be surprised how many dealers will then ring you back!