A Guide To Working In The Film Industry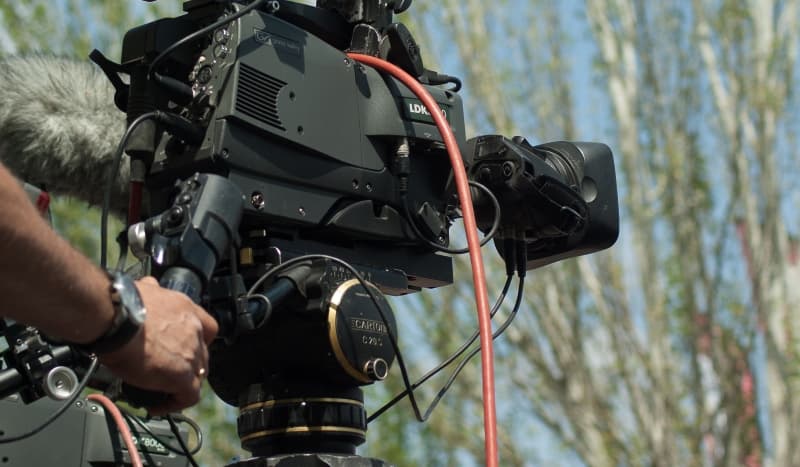 The sheer number of jobs available to you in the film industry is overwhelming. But you probably only have knowledge of the more public and headline grabbing ones like Director or Production Crew.
There are a number of different roles in the film industry, far too many to explain in this article. But here we take some of the main roles and explain what they involve, the skills they require and links to enable you to find out more about this exciting industry.
As well as individual companies you can approach for work, don't forget companies like Needafixer.com who specialise in finding placements and jobs for a wide range of positions.
Actor
Acting involves creating a character and bringing a script to life. Actors work across TV, theatre, film and radio. To be a good actor you will need to have a good short term memory(for all those lines!), be uninhibited and have clear diction, be able to assume a different body shape or image and have good observations to be able to create believable charaters.You will almost certainly need to undergo training to become an actor. There are some full time acting academies that follow the national curriculum e.g.. the Sylvia Young Theatre School. If you are 18 or over you can also attend a full time drama school. The advantage of them is that they have good links with agents so you may get noticed quicker here. The downside to acting is that there are no guarantees of work.
Further information can be found www.equity.org.uk, www.dramauk.co.uk, www.thestage.co.uk, www.spotlight.com.
Screenwriter
Essentially screenwriter's develop stories and then write the screenplays. It is the screenplay that allows people to imagine how the film will work with great characters and plot. The skills for this role include a highly creative imagination, strong writing skills, an understanding of plot and narrative, working in a team and working to strict deadlines. To be a screenwriter you don't need any formal training, but you can take a screenwriting course. The best way in is to start writing down your ideas as short screenplays and send them off to producers and agents. Further information can be found on www.creativeskillset.org.
Camera Operator
The camera operator essentially works the camera, liaises with the director so that the visual style of the film is right and you can be required to manage other camera staff. You need to know how to operate a camera, understand how different images can be created, be artistic and be able to combine technical and creative skills. No specific qualifications are required although you can take qualifications. You can take a city & guilds course, BTEC HNC/HND foundation degree. Many would agree however that the best way in is to get experience on a film set.
Casting Director
Casting Directors select actors for all roles, conduct interviews and auditions and work closely with directors and producers to ensure they understand what different roles require. To be a casting director you will need to understand actors and cinema, recognise talent and be able to network so that you have a good knowledge of the talent that is emerging and that already exists. Many casting directors may also manage casting assistants. Most casting directors are graduates in English, film, theatre or media studies. A good starting point is to get a job in a talent agency or a theatre, anything that gets you working around actors and understanding how the whole process of casting works.
www.thecdg.co.uk, www.whatsonstage.com,
Costume Designer
Costume designers are in charge of designing and creating all the costumes for actors. You must be creative, have excellent design skills, understand costume history and modern fashion, understand textiles and have good garment production skills. You will need an HND degree or postgrad qualification in a subject like costume design, fashion, and theatre design or performing arts. The best way in after qualifications is to get a job as a costume assistant, or wardrobe trainee.
www.abcawards.co.uk, www.theatredesign.org.uk, www.costumesociety.org.uk, www.csd.org.uk.
Director
The director is responsible for taking the written script and literally bringing it to life. They are responsible for the films artistic look. They ensure that the casting is right, the locations work, they direct rehearsals and work with the editor to reach the final version of the film. You need to have amazing artistic skills, be a strong leader, excellent communication skills and understand the entire process of making a film. You don't need formal qualifications but there are film production courses. The best way in is to write your own screenplay even make your own short films which could get you noticed. Becoming a production runner could also be a good start.
Editor
Editors work closely with directors to create the final film version that we see on the screen. They ensure that the story flows, they create the scenes which in the end become the finished film. To do this role you need to understand post production techniques, understand storytelling, and have imagination and a highly developed aesthetic visual awareness. You don't need a specific qualification but a film production course could be useful. A good starting role would be to become a runner to a trainee, second assistant, and first assistant. More information can be found on www.bksts.com, www.bectu.org.uk, www.shootingpeople.org.uk
Producer
Producers control all aspects of the production of a film from beginning to end. They are often the first person to get involved in a film starting with the rights to the film, bringing together the creative team, location and then when the film is in production they ensure the smooth running every day. You need to be experienced in the film industry, have good planning and financial skills, very creative and understand all elements of film making. The best way to become a producer is to get involved in any aspect of film making so you can learn all the elements. Many producers start as production assistants or runners.
In Summary
The roles in the film industry are huge with roles ranging from writing, to costume design and hair and make -up. Here we have touched upon only a very few, but the websites mentioned within each category will provide more information and advice. www.creativeskillset.org.co.uk will provide a definitive list of all that film making has to offer.