Prepare For A Job Interview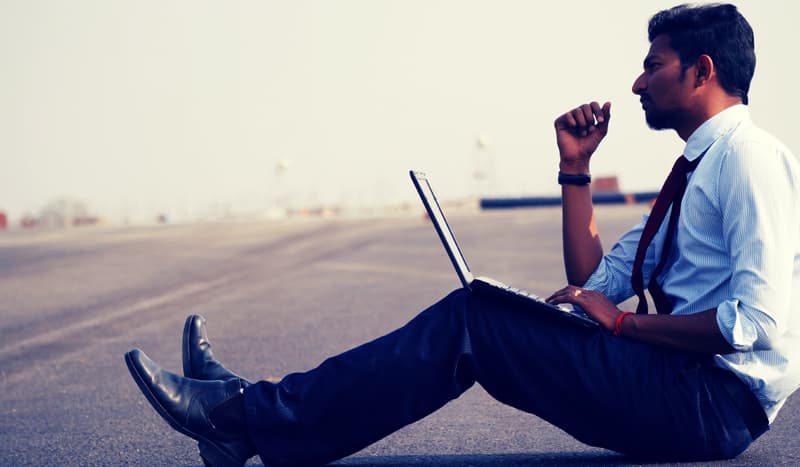 If you have successfully got invited to an interview, then you need to ensure that you are prepared and ready. How can you prepare for the interview and what are the essential do's and don'ts you need to remember?
There's no doubt that job interviews can be a scary experience for many people; in recent years job losses are at an all time high; you may find that you are in competition against dozens of other candidates for one single job, and to this end it is vital to ensure that you stand out from the rest to have a chance of being successful.
Practise Makes Perfect?
As with any other endeavour, job interviews are often easier the more that you do i.e.. if you haven't attended any job interviews for a while; you may find that the first one is very stressful. However, generally speaking, as you gain more job interview experience you may find that things will go a little smoother.
You will also know what to expect. Interviews do not all come in the format of the "What would you do with this brick?" type interview. Each interview will be unique in it's own way, but what they are doing is assessing who you are, why you want the job and would you fit in with their company. It's not all about the qualifications, although they are important!
Don't be afraid or embarrassed to ask a friend or family member to try out a mock interview with you - or practise in front of a mirror. You may feel daft, but it's a good and easy way to practise answers you may have to give in the real thing.#
Your Personality
It goes without saying that your success in job interviews may, in some small or large way, depend upon your personality. Some people may find the job interview process fairly easy to deal with, whereas others may find that they suffer from nerves that can impact their presentation on the day.
However, it is vital to remember that very few people do not have any reservations at all about attending job interviews; most people will have nerves, but it is generally how they cope with them that makes the ultimate difference to the outcome of a job interview.
If you need to calm yourself, why not try the 7/11 breathing technique just before you go in. Breathe in for a count of 7, breathe out for a count of 11. Once or twice will be enough and will stop your mind racing.
Dress For The Role
So, when you are attending job interviews, the first important tip is to look the part. As an example; if you are applying for a job in an office (i.e.. a receptionist or admin position), always wear an outfit that is appropriate for work such as a suit.
If you are applying for a more casual position, such as for work on a building site or for any other manual job, it's fine to wear more casual clothing, but generally it's a great rule to always be overdressed rather than underdressed.
Take Your CV With You
When you are considering the items to take with you to job interviews, keep it simple but always be prepared. Take a new version of your CV, along with letters of recommendation (references) and any samples of previous work that you have (if appropriate).
It's also a great idea to take a pad and a pen so that you can take notes as the interview progresses. By taking notes as you go along, you can not only look interested, but you can also make important notes as the interviewer is talking – this will make it easier for you to ask any questions that you may have about the company and the role.
Think Through Your Answers
If you can, think about potential answers to popular interview questions and note them down on a pad i.e.. Why do you think that you will be a good fit for this job? Why does this position interest you? and Why did you leave your last job? are commonly-asked questions at job interviews, so be prepared to give great answers.
Also be prepared to answer more 'out there' questions i.e.. many interviewers may ask you about your personal interests and hobbies in a quest to find out more about you as a person and if you are likely to fit in with existing staff. Don't be too harsh on yourself if you don't get an answer 100% perfect – generally speaking, an interviewer will not be looking for a robot, but rather a person who can do the job and get on with other employees.
Finally, take a deep breath before you enter the job interview room and good luck!