The World's First Floating Wind Farm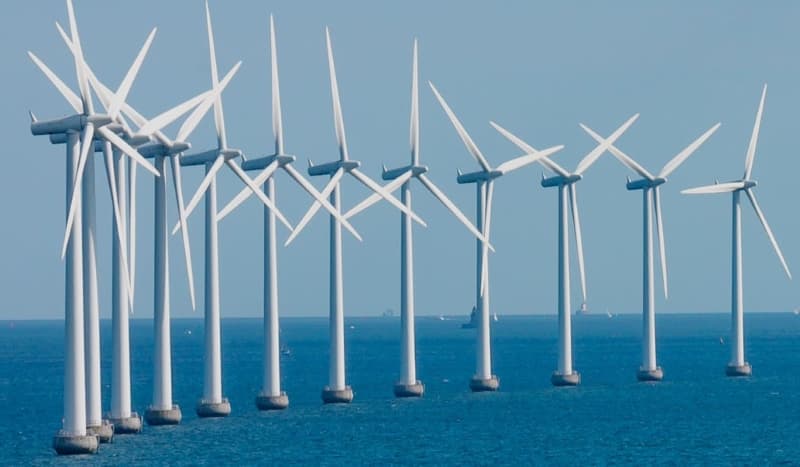 The world's first floating wind farm will be established off the north east coast of Scotland. The Peterhead wind farm, known as Hywind, is expected to bring power to 20,000 homes. One giant turbine is already in place with four more waiting to be put in place.
Floating Wind Turbines
The turbines used can operate in water up to a kilometre deep. Each tower is taller than Big Ben, reaching an incredible height of 175m. They weigh 11,300 tonnes and each blade is 75m long.
How Is The Project Funded?
The project costing £190m is subsidised by UK bill payers under the government's Renewable Obligation Certificates. It is run in collaboration with a firm in Abu Dhabi, a Company called Masdar.
Cost Of Wind Power
Offshore wind is now predicted to be cheaper than nuclear power. The latest figures from the Department for Business, Energy and Industrial Strategy show that firms wanting to build offshore wind farms are willing to do so for a subsidy of £57.50 per megawatt hour for 2022-23. This compares with the new Hinkley Point C nuclear plant securing subsidies of £92.50 per megawatt hour.
The falling prices is due to a mix of factors including bigger turbines, higher voltage cables and lower cost foundations as well as growth in the UK supply chain and the downturn in the oil and gas industry.
RSPB
The RSPB have opposed the project based on their concern that off shore wind farms kill too many birds. They do accept however that it is difficult to know exactly how many birds will die, as they will never be able to count all the dead birds in the sea. They do say however that they support floating wind technology as it gets the turbines away from nesting birds and clearly is a solution to climate change. Their main objection to this particular development is that it believes there are too many off shore wind farms in this part of the Scottish coast.