Assessing Sports Injuries Risks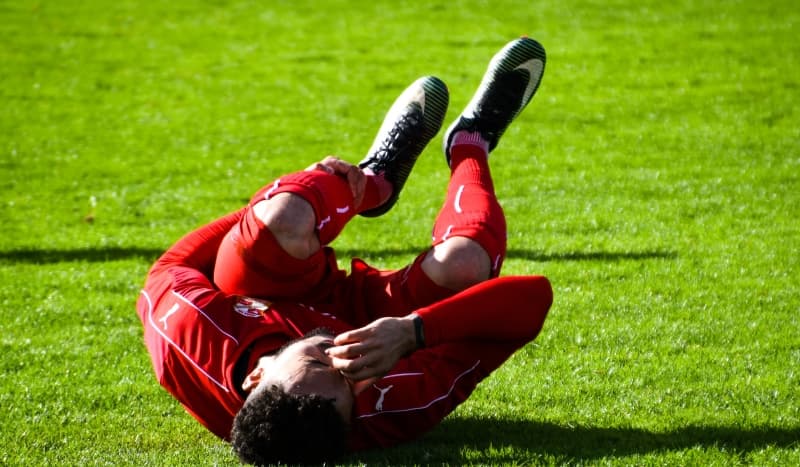 Many sports bring great risks with them alongside of course the enjoyment factor! How can you make sense of what the risks are before you play?
Do you really take sports injuries seriously. Regular exercise cuts your chances of dying early. You're less likely to develop diabetes, high blood pressure and certain cancers, among other diseases. It helps you maintain your independence as you get older.
But inevitably as more of us act on this advice we risk injury through sport. While official guidance about the benefits of exercise is easy to find, advice about sports injury is difficult to uncover. It isn't mentioned on the NHS Direct website, for instance.
Following the age-old maxim that prevention is better than cure it's worth bearing in mind the following before you take up strenuous or even mild exercise of any sort:
Warm Up & Warm Down
Stretch properly before your exercise starts in earnest
Target exercises that will strengthen the key muscles for your sport
Recognise your limits, eat well, drink enough water
Reduce External Risks
Choose and use equipment correctly (including your shoes and the surfaces you run on)
Avoid sudden changes in training methods, effort and intensity
Be aware of environmental factors such as the weather and lighting; play within the rules - they are there to prevent injury.
If You Get Injured - 'RICE'
Rest the injury, but - if you can - stay physically active to maintain general fitness. This stage is often called 'active rest'
Ice for pain relief and for prevention of further bleeding into surrounding tissues;
Compression to reduce swelling; and
Elevation - raise the injured limb above the level of your heart
In Summary
Prevention is always better than cure. A torn hamstring will mean weeks on the sidelines - which if you're earning £130,000 every week is 'fine'. But like most mortals, no sport means putting on weight and losing focus, not to mention lack of match fitness, further injury issues and possibly ending your budding career! The key to treatment is stopping the 'vicious cycle' by spotting the cause of the injury in the first place.
If you do get injured, the way you attend to that injury could make weeks of difference. It is also likely to ensure you are back to 100% fitness in time. Remember RICE and that will help you treat any inflammation or torn ligament faster and more effectively.