Thinking Of Vaping To Quit Smoking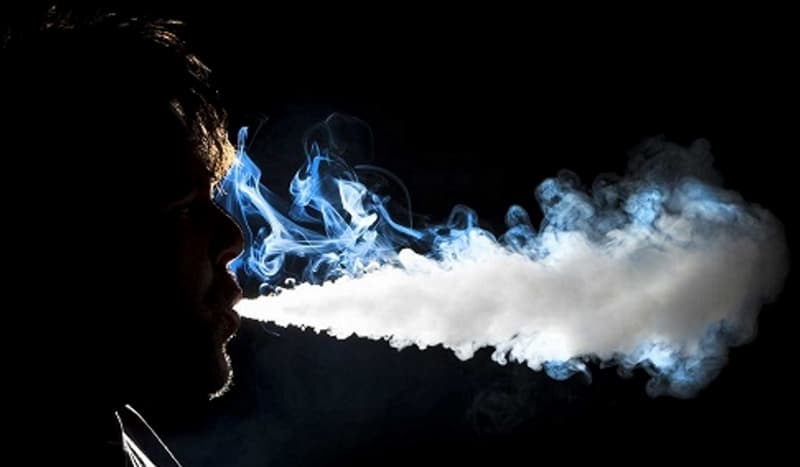 As smokers continue to recognise the health benefits of quitting smoking, vaping is becoming an increasingly popular trend. In the UK alone, there are an estimated 2.6 million users.
And with good reason, too. Vaping is considered 95% safer than traditional smoking and has emerged as the best method of quitting.
Debate has rumbled on to determine whether or not vaping is a viable method of quitting, but statistics have shown that e-cigs have helped thousands quit.
In addition, the Royal College of Physicians have recommended doctors to prescribe e-cigs to smokers looking to quit in the UK.
Choosing Vaping Over Cigarettes
The jump from smoking to vaping isn't always easy, especially if you fail to conduct the necessary research. Nicotine is a highly addictive substance, so it's crucial that the newly vaper receives that same hit they used to when smoking.
Within ten seconds, nicotine makes its presence felt in the body, causing a buzz of energy as the brain releases adrenaline.
Naturally, smokers want to relive this sensation. If smokers are prohibited from nicotine, they could suffer withdrawal symptoms like cravings, mood swings and anxiety.
It is crucial the role of nicotine is not underestimated in the transition from smoking to vaping, thus, nicotine is synthetically produced for e-liquid.
What Are E-Liquids?
E-liquid, the element that is heated in vapour, is available in an array of flavours and nicotine concentrations. Just some of these concentrations include: 0mg, 3mg, 6mg, 8mg, 12mg, 18mg and 24mg.
Are you a smoker looking to make the switch? Do you know what nicotine strength you require?
0mg :
E-liquid completely free of nicotine is often popular among non-smokers who just enjoy the social aspect or enjoy tasting all of the great e-liquid flavours available.
3mg-6mg :
This is the lowest level of nicotine concentration in e-liquid available. Such levels of nicotine concentration are more suited to those who enjoy an occasional cigarette or are close to quitting but still require just a bit of nicotine.
8mg-12mg :
E-liquid with a steady amount of nicotine is suited to those who smoke a few cigarettes daily.
18mg :
This is the most popular nicotine concentration in e-liquid. 18mg is for people who smoke traditional cigarettes every day.
24mg :
This is a very heavy dose of nicotine and is used by smokers who are facing fully-fledged addiction to nicotine. Those who use e-liquid with 24mg of nicotine will be smoking 20 cigarettes per day.
What Flavour?
Other factors to consider before you begin your vaping journey are what flavour of e-liquid to go for.
Just because you enjoy cheesecake, it doesn't mean you're going to love cheesecake e-liquid. It's worth visiting a vape store and experimenting until you unearth the ideal e-liquid for your vaping needs.
E-liquid is mainly comprised of propylene glycol, vegetable glycerin, nicotine and flavouring.
Interestingly, a third of vapers surveyed actually prefer vaping to smoking thanks to the amazing range of flavours available.
Whether you like fruit, dessert, cereal, sweets or drink flavours, you will likely find that they have been infused into an affordable, tasty e-liquid.
It's important that you're not nervous about the jump to vaping. Some may find e-cigs, e-liquids and e-cigarette accessories unnerving or confusing.
But there are many quality shops and online retailers that will take you through every step to ensure you're properly immersed into vaping.