20 Years Of Harry Potter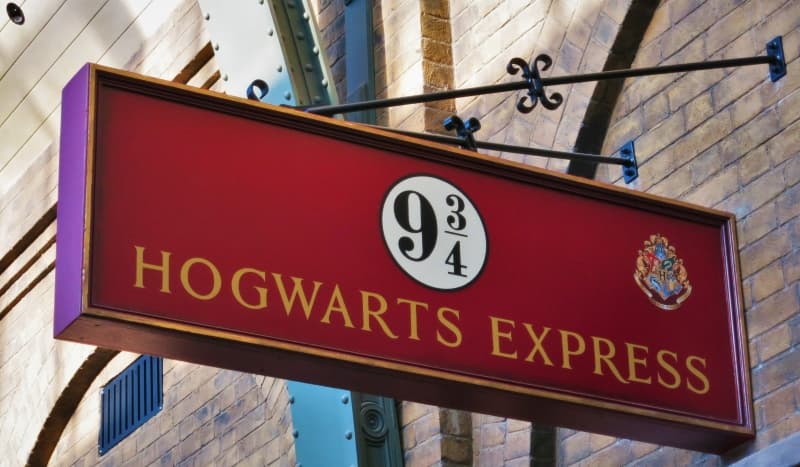 It is unbelievable that it is 20 years ago that Harry Potter and the Philosophers Stone was first published. Since then Harry Potter has become a household name. Six more books were published and films made which became much awaited events.
If you have a child who is an avid Harry Potter fan how can you continue to indulge their love of this character? There are many places you could take your child to which are connected to Harry Potter. Here we have listed a few which could be a good idea for the summer break.
Locations You Can View
4 Privet Drive, the location of the home of the Dursley family, is actually Picket Post Close, Bracknell. Gringotts Bank, the interior shots that is, are actually filmed in Australia House by Temple tube station in London. You can't go in, but again you can view from the outside.
The scene when Harry flies over London in Harry Potter and the Half-Blood Prince is actually the London Millennium Footbridge, which is also seen collapsing. This bridge can be found a 7 minute walk from Blackfriars. The exterior for Diagon Alley and the Leaky Cauldron is in fact Leandenhall Market which is a 3 minute walk from Monument in London.
London Zoo is the place for the infamous scene in the Philosophers Stone where Harry learns that he can speak snake. In the reptile house you will find a plaque which commemorates the filming.
Alnwick Castle
Alnwick Castle is used for the exterior shots of Hogwarts. It is located in Northumberland and is the second largest inhabited castle in England and for 700 years has been home to the Dukes of Northumberland.
This is a great castle to visit for they promote their links to Harry Potter, for example they offer broomstick flying lessons.
Platform 9 ¾
In the books Kings Cross platform 9 ¾ was the place where Harry got the Hogwarts Express to start school each year. In the real world Kings cross has a platform 9 and a platform 10 which has tracks between them. Kings Cross Station have now recreated this platform on the station concourse where you can have your photo taken with a trolley embedded into the wall.
There is also a harry Potter shop where you can buy wands, horcruxes and games.
Hogwarts Express
This features in all movies and is in fact the Jacobite Steam train. It runs from early May to late October. Trains run daily from Glasgow to Fort William and travels through beautiful Highlands countryside. The bridge to Hogwarts is in Glenfinnan and is in fact the Glenfinnan viaduct. It was built in 1898. To see it you need to get the service from Fort William to Glenfinnan.
In addition to the above if you are in Scotland then check out the train between Corrour and Rannoch as this line provides the views you see in the film from the Hogwarts Express. Loch Arkaig, near to Fort William, is the loch where the dragon flight was filmed in the Deathly Hallows part 2.