A Guide to Family Offices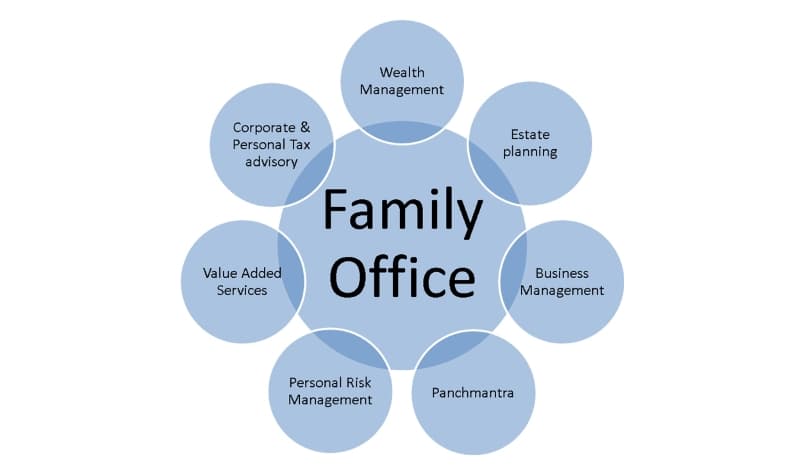 A family office is an organisation that manages the finance affairs of an ultra high net worth individual or family. From estate planning to financial management and personal risk, it's all covered.
With great wealth comes great responsibility and a family office helps that family keep everything in check, including the estate, legal affairs, tax planning, distribution of money to the family and even travel plans. (Source: Wikipedia)
Family offices first appeared in the late 19th century by the Rockefeller family but only started becoming mainstream in the 1980s. In the UK, there are a few dozen serving family offices including Stanhope Capital and Stonehage Fleming.
Some say that defining a family office is hard to do and that you might have come across one without knowing it. Others say that there is a crossover with private wealth management firms but in our explanation below, we explain what a family office will do.
Tax Planning
Family organizations will typically have tax accountants to help their clients manage tax more efficiently.
Whether it's through charitable donations, different funds, deductions and exemptions, the aim is to help their clients pay less tax. Wealthy individuals with high salaries and estates are usually targeted by high income tax and those with hugely successful businesses will usually feel the pinch of capital gains tax too. It is common for affluent families to have businesses or estates in more than one country – so this is something that tax experts need to stay on top of.
Investments
A family office will seek to increase the net wealth of their clients through different funds and opportunities. This could include investing in shares, currencies, real estate, private equity and more.
The company will manage several portfolios of their own or put money into other portfolios with the plan to increase the bottom line for their customers.
Legacy Planning
If you're an individual with a huge wealth, you have to start thinking about your legacy and how your relatives are going to receive their inheritance. A family office will formally organize things like inheritance, trust funds, donations to charity, wills and trustees. You can make sure things are distributed equally to family members or go towards a special cause.
Perhaps you have a valuable art collection; your family office will be responsible for giving it to your children or wherever you choose to donate it.
Lifestyle Management
A family organisation can also manage different aspects of your lifestyle and provide a concierge service including arranging private schooling, travel arrangements, air and yacht management and expenses.
This can be particularly useful when family members live in different countries or the parents are jet-setting across the world and need someone nearby who understands the local area and can look after everything
How is a Family Office Different to an Investment Bank?
A family office is a way rich families can outsource the handling of their legal affairs, accounting and lifestyle – all under one roof. An investment bank is similar in a sense that they try help boost the overall wealth of an individual or company. However, investment banks do not look after the day-to-day administration of a rich family and their sole purpose will be to increase wealth, rather than handling family affairs.
Single vs Multi Family Office
You may hear the term 'single' or 'multi family office' – whereby a single family office looks after one affluent family and multi family offices will look after several families and also offer ways that they can boost their bottom line through tax planning and investments.