Buying Property at Auction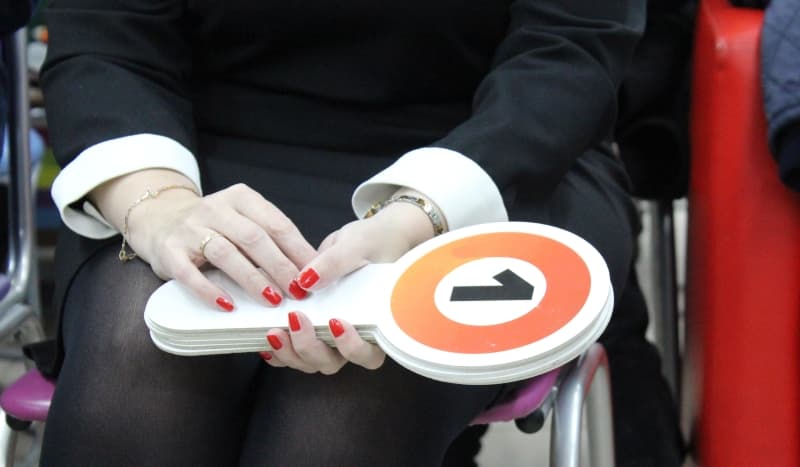 Property auctions are increasingly popular in the UK as a way of getting a bargain. Whether it's a flat, house or bungalow, a property can be put up for auction when the owner is trying to stimulate a quick sale.
Perhaps the owner has debt and is looking to raise finance, maybe the house belongs to a deceased relative or it could be that the place has been on sale for a long time and now the estate agent finally wants to close out the deal. Whatever the motive, buyers can save up to 30% on the price of a property by purchasing through an auction which is a huge saving for families, buy to let investors or property developers.
Another key advantage is that if you avoid the deal falling through or being gazumped. As soon as the gavel falls and your bid is the highest, you are legally obliged to go ahead.
What You Need On The Day
Property auctions usually take place in a conference room or hotel and not at the actual property. If you win the auction for a specific property, you are required to pay a 10% deposit there and then, whether it's by cash, cheque or card. You then have up to 28 days to finance the remaining 90%.
So when you go to an auction, you need to have an idea of how much you can afford to bid, calculating the property's worth and how much you could potentially sell it for or what it could be worth in the future.
To do this, you can request a catalogue from the auction house up to 4 weeks before with a list of all the properties and key features. Vendors are legally required to provide all the information about the property so that there are no surprises e.g. sinking floors or broken walls.
It is then recommended that you visit the property beforehand to see it in the flesh and ideally, you want to take a solicitor, builder and surveyor with you. With all their expertise, you can start to see the potential in the property and get a better idea of its worth and what work is required.
So provided that you know a lot about the property and how much you can afford to bid, you are ready to go!
How to Finance a Property Within 28 Days
28 days is not a long time to come up with hundreds of thousands of pounds. It is best if you have savings that you can put towards the property, otherwise you have to look at other financing options.
A mortgage is the most common type of loan for financing a property, however, this comes with lots of hefty paperwork and is unlikely to be completed within the 28-day deadline.
Borrowers can also apply for a bridging loan which aims to 'bridge' the gap between the purchase and sale of the property. With several bridging lenders in the UK, property investors can borrow up to £5 million and then repay the loan on an arranged date or when the property is sold and the investor has made their profit.
The bridging finance industry has grown significantly in the UK as developers look for alternate methods of funding, with bridging lenders giving out up to £4 billion by year in loans, explains Techround.
Extra Costs Involved With Buying Property At An Auction
With several extra fees involved with buying at an auction, it is important to know all the costs involved when determining your bid amount so that you are not out of pocket and can still profit accordingly.
Vendor Fees: There are usually vendor fees which go to the estate agent or auction house for organising the auction. This is usually around 3% of the property value but will vary between companies.
Legal Fees: You will need to have a solicitor to help arrange the property and the necessary paperwork. Investors should dedicate at least £1,000 for this service and also the valuation fees from a surveyor.
Insurance: Whether you live in the property or not, you will be required to have buildings and contents insurance to protect the physical structure of the property and any valuable goods inside. This insurance will also protect you in case you are doing building work and cause injury or damage to a member of the public and they wish to take legal action.
Stamp Duty: This is a compulsory tax levied on a property and another very important factor to consider when you are calculating how much you can afford to bid. With properties between £925,000 and £1.5 million charging stamp duty of 10%, this is a huge cost which developers need to take into account.