A Guide to Development Finance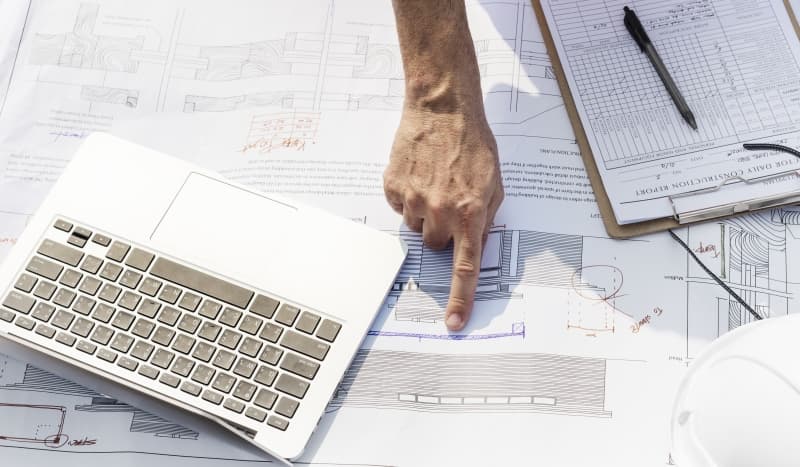 Development finance refers to short term borrowing for the purpose of developing a property, specifically renovations and refurbishments. Popular for property developers and investors, it is a common way to raise money to do up a property and sell it at a higher price or rent it out to the public.
The loans, lasting 3 to 24 months, range from £50,000 to £250 million and are secured on the property in question so the borrower risks losing the estate if they cannot keep up with repayments.
Why Use Finance Instead of a Mortgage?
Development finance is commonly seen as a way of breaking the property chain and the lengthy process involved with mortgage applications. If the investor has a deadline for a property, they may be able to get the finance they need from a specialist lender like Aldermore or UTB, rather than having to wait several weeks for a mortgage to go through.
Similar to a mortgage, development loans can be used for residential, commercial and new build properties. So for those looking to build an estate and rent it out to tenants, either individuals or shop owners, this is a common source of finance.
How Much Can You Borrow?
The amount you can borrow for property development loans is based on the gross development value (GDV), which is what the property will be worth when all renovations have been completed. The costs are broken down into two parts, construction and land costs. The construction costs refer to all the physical building work required, electricals and plumbing too, whereas the land costs refers to purchasing the land itself. Typically, development lenders can allow you to borrow up to 100% of the build costs (including new builds) and then up to 75% of the value of the land.
Development Finance Example
A developer has planning permission to build four houses with the gross development value estimated at £10 million. The total costs involved are £6 million, made up of £3 million for purchasing the land and £3 million in build costs. A lender might agree to development finance of £7.5 million (limited to 75% of costs) structured as £1,000,000 initial advance followed by the balance in stages throughout the build. Source: Regentsmead
What Fees Are Involved?
Interest rates start at 6.0% per annum, although this will vary from lender-to-lender and other factors such as loan-to-value, security, credit history and affordability. Additional fees are involved when buying and building a property such as broker fees (2%), commitment fees (2%), valuation fees, solicitor fees, stamp duty and checking the properties with sound insulating and air tightness testing.
How is it Different to Bridging?
Very close to development finance is bridging finance, which is used to complete on a loan where there is a strict deadline and a mortgage would otherwise take too long. A common example is buying property at an auction as you are required to pay the full balance within 28 days so it could be more practical to apply for a loan, rather than go through the mortgage process.
To decipher between development and bridging, it is common to look at how 'heavy' the renovation is. Where bridging is used for purchasing the property, development finance is better suited to making renovations such as light refurbishments, rebuilding or starting a new property from scratch.