A Guide To Children's Car Seats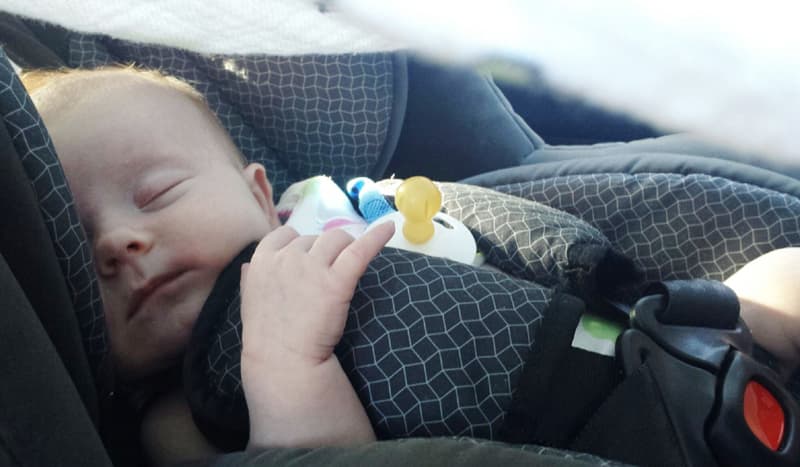 It's not only the law, it's about protecting your child in the car in the event of an accident. Choosing the right car seat really could help to save your childs life so check out our quick guide.
Without a doubt, choosing a child's car seat could be a key decision for you and your little one. So what do you need to consider?
Safety First
Not all car seats fit all cars and a secure fit is probably the most crucial consideration along with ensuring the seats have passed recommended European safety standards. Many car seat manufacturers now provide a list of car models that their seats will fit in to but the best way of finding out is certainly to try the seat out for yourself.
* NEVER use a child's car seat on a passenger seat where there is an air bag fitted.
The Basics On Weight
Your child's weight will be a guiding light on this one. Car seats are sold according to weight 'span'.
As all children grow at different rates it's important to know roughly how much your child weighs, so you can change seats at the right time. The different weight categories are :
Group 0 - Birth to 10kg (approx 9 months). Rearward facing seat

Group 0+ - Birth to 13kg (approx 12-15 months). Rearward facing seat

Group 1 - 9-18kg (approx 9 months to 3-4 years). Forward facing seat with integral harness

Group 2 - 15-25 kg (approx 4 to 6 years). Forward facing seat or booster

Group 3 - 22-36 kg (approx 6 to 11 years). Booster seat

* (Some seats span more than one weight band)
Portability
If yours is a one-car family, chances are, once installed, your car seat will hardly ever move. If you're going to be shifting your seat between two cars, or using the seat regularly in other people's cars, then portability is going to be a key issue.
Ease Of Installation
Some models can be secured using the lap-belt only, which may or may not be important. Cars that click into a base that is already fixed into the car help with quick and easy installation.
Comfort
For long journeys, seats with head rests are essential to prevent your baby's head from lolling about or falling forward. If nap times tend to happen in the car for you, a seat that reclines is probably a priority.