What To Look For When Applying For A Short Term Loan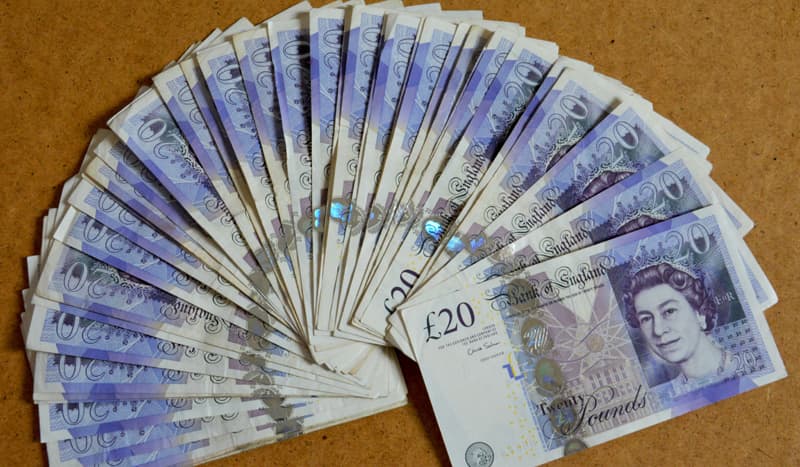 When searching for payday loans, the number of available lenders can be slightly overwhelming. While payday loans have previously dominated the short term loan industry, direct lenders are beginning to offer instalment loans as a popular alternative to payday loans.
With so many lenders and payday loans to choose from, how is it possible to know what to look for? This article gives a brief outline on what to look for when applying for a short term loan.
How To Know If You're Applying Through A Lender Or A Broker
A broker is essentially the middle man between a direct lender and the borrower. They take loan applications and pass these on to a number of potential lenders, who will then fund the loan. Some borrowers may feel this is the best option for them, but applying through a broker can take longer than applying through a lender directly.
On the surface it might appear that you are applying for a payday loan through a lender; however you may in fact be applying through a broker. Brokers are required to make clear which services they provide, and to not pose as a direct lender. Although some may disguise this by claiming they're a 'loan providing service'. Customers who want to avoid brokers and apply directly through a lender should avoid people offering this service.
The Cost Of Taking Out A Payday Loan
Since the Financial Conduct Authority (FCA) implemented a price cap in 2015, the cost of taking out a payday loan has fallen considerably. Lenders must now keep daily interest rates capped at 0.8%, and they must also not charge more than twice the amount originally borrowed by the customer. The FCA has made it clear that lenders must always inform the borrower of any additional fees and charges before funding the loan. Checking with the loan provider before submitting an application is always recommended to avoid any surprises.
Interest Rates
The APR is a great place to start when comparing payday loans. But keep in mind - the APR calculates the total interest to be paid over the course of a year, while payday loans are a form of short term credit so it is highly unlikely that they will be taken out for longer than a number of months. Payday loans are usually taken out over 30 days, so the APR is not a true representation of the amount of interest which will be repaid. So while the APR is still an important factor to consider, it is less relevant for short term loans when compared to long term loans.
To compare payday loans, it is better to compare the total amount repayable instead. Most direct lenders will have a loan calculator on their website which will calculate the total cost of the loan over a selected period.
It's also important to check with the lender how their interest rates are calculated. For example, two lenders may both charge the standard 0.8% daily interest rate; however one loan may have equal repayments with interest charged based on the total amount borrowed, whereas another may charge interest on the outstanding capital - meaning repayments would decrease for this second option as repayments are made.
Rollover Options
Some lenders will offer the borrower a 'rollover option', which allows the customer to extend their loan. Lenders can only offer a maximum of two rollovers per loan, so it is certainly worth avoiding anyone who offers otherwise.
To meet the growing demand, lenders who offered payday loans redeveloped their product to provide a loan which could be paid off over a slightly longer period of time, rather than being repaid in one lump sum on the borrowers pay date. When applying for a short term loan, consider which is your best option - a payday loan which will be paid off in one single payment, or an instalment loan which will be repaid over a number of payments.
How To Apply For A Short Term Loan
Applying for a short term loan is often much simpler than applying for a long term loan through more traditional means. Long term loans from a bank usually come with an abundance of paperwork, and tends to be a much longer process - while short term loans have little to no paperwork and no queues to stand in.
Short term loans are often a remote process, so you don't have to visit a branch to apply. You can apply from the comfort of your home, by telephone or online. Some lenders will also let you apply anywhere you are in the UK through a mobile app - making it an attractive way to get short term credit for many people.
When applying for a short term loan, there are many factors to take into consideration. Choosing the right lender can be tricky business and it can be difficult to find the right provider to suit your specific needs and requirements. The points outlined in this article could help borrowers to make a more informed decision before taking out a short term loan.