Pruning Your Climbers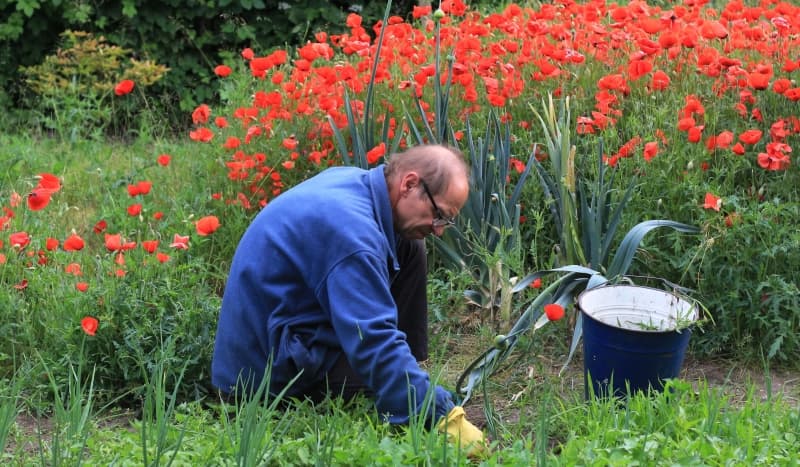 For plants that are known as "climbers" they need to be healthy, which in turn requires then to be carefully cut. Get the pruning wrong and you could end up killing them. So what is the best way to prune?
In most gardens, the 'Climbers' are very popular and as gardening programmes are always keen to tell you, 'Climbers' are versatile plants that use a range of strategies to find their way up walls, fences, posts and trees. Some are self-supporting while others need tying onto special supports.
How To Train A Climber
Gardening-wise, most climbers need some "formative training" if they are to look their best. They also need routine pruning to encourage annual renewal of young vigorous flowering growth and to keep them to a manageable size. Even ambitious climbers such as Boston Ivy or Russian Vine can be persuaded to behave themselves by firm, timely pruning.
As well as true climbers, there are many shrubs traditionally trained as wall plants and these, too, often need special pruning to maintain their unique beauty and exuberance.
Tips For Success
Always wash the cutting blades of secateurs, loppers and saws in diluted garden disinfectant after use, particularly when diseased wood is cut. This is to prevent the spread of diseases from plant to plant. When pruning healthy wood, make an angled cut using bypass secateurs. Cut close to a healthy bud, sloping away from it.
If you are planting a new climbing rose, remember that they are usually sold with longer stems than most other roses. These should not be pruned in the first year because, along with the shoots they produce, they are needed to form the framework of the climber in the coming year.
If you are not sure when a climber or wall shrub is best pruned, a useful guide is to prune spring and early summer-flowering plants when their blooms fade. Those flowering in late summer usually do so on the current year's growth, so encourage this by pruning in late winter.
Early Training
Firm pruning while the plant is young helps climbers to establish a sound framework of growth for future years. In most cases, stems can be shortened by half after planting. Train the new stems over their supports, removing half the new growth each year until the allotted space is filled.