Why Do The Brits Love Their Caravans?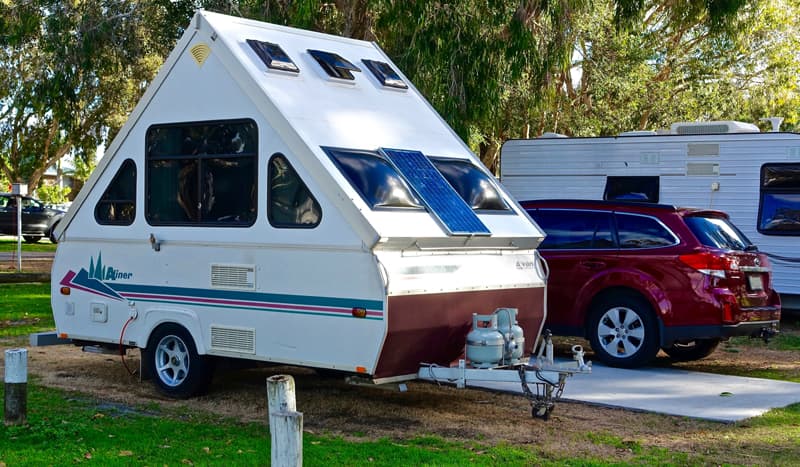 The sale of caravans in the UK is on the rise as well as the sale of motor homes.In fact the UK is Europes biggest buyer of touring caravans and second only to the US in the world market. So what's behind this love of the caravan?
The Allure Of Staycationing
Caravans certainly feed the growing trend of holidaying at home particularly when we consider the warmer summers we are enjoying. The most popular places in the UK include Cornwall, Devon, Yorkshire and the Lake District. Caravans also suit our growing desire for shorter, more frequent holidays.On this last point there is no need to worry about school holidays with weekend caravanning growing in popularity.In fact the NCC (National Caravan Council) have released figures which show that the caravan industry is making more caravans than ever before to feed this demand for the staycation and Visit England confirm this, that more of us are choosing to holiday at home. A further factor which may also be supporting this trend is the drop in the value of the British pound in relation to the Euro which makes staying at home a cheaper option. But of course for many caravanners the attraction is also that should you wish you can take your caravan abroad.
Freedom
The other advantage of the caravan is feeling that you are in charge, that you can go where you like and if you don't like somewhere you can always move on. The reality is that its not always that easy, you do after all have to pre book into most sites particularly during high season. But as there are over 3,000 caravan sites across the UK it is always possible to find something last minute.You can also cook what you like, eat what you like and not be bound by the rules of a hotel or b&b. The other point to make is that many caravan parks are situated in stunning locations where some feel they get closer to nature.
Cost
Caravans don't come cheap, in fact you can spend anything from 15,000 to 27,000 pounds on a caravan but that said caravans now offer all kinds of luxury which for some make it a very good investment. In fact if you use the caravan many times many argue you will start to see the return on that investment compared to the cost of frequent flights and hotel rooms. In fact many caravans now include all the luxury you can get from a great hotel room. Some caravans offer fully fitted kitchens, air conditioning, home cinema systems and even bluetooth.
Supporting Other Activities
There is also evidence that we Brits are also using caravans to help support our other interests like festivals and sporting events. In fact some caravan manufacturers are targetting these types of people to remove the traditional image of the British caravanner. They are therefore looking at cyclists and those who enjoy fishing and walking holidays to sell caravans to. Caravan parks also offer sporting activities as well. Some are near leisure complexes and offer swimming pools as well as offering great walks in surrounding countryside. So for many a caravan holiday is very attractive to those who want a more outdoor lifestyle.
Connecting With Others
Caravan owners also say that they like belonging to the club, to connecting with a community of other caravan owners.This may not do it for everyone but for many pitching up in a new site and chatting to other caravan owners is all part of the joy of caravanning. This social elements to a caravanning holiday is a huge factor for many caravan owners.Some sites have social clubs that offer activities and entertainment, which is great if that matters to you.
Home From Home
For many the attraction of caravanning is being able to create a home from home environment particularly if they have children or pets to consider. A caravan doesn't limit the liquids you can take or involve long flights. The issue of pets is an important one as for many leaving a pet behind in kennels can not only work out costly but can also be a worry.A lot of caravan sites do allow dogs.