How To Cook Pancakes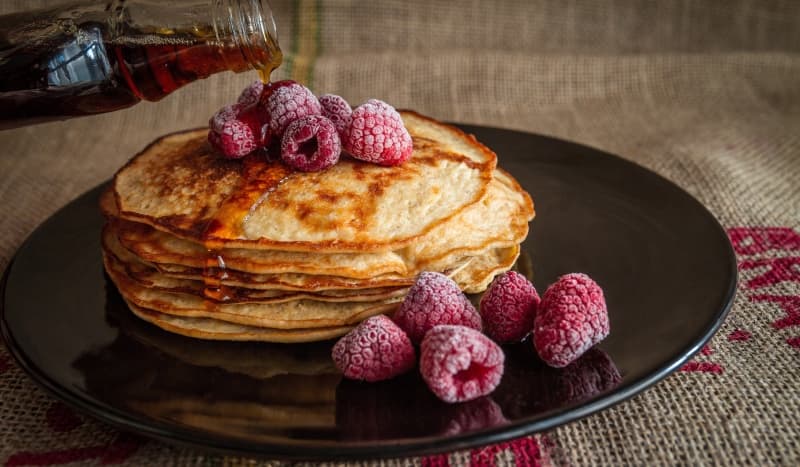 Cooking a good pancake is relatively simple once you know what you are doing! What are the secrets to a great pancake?
Pancakes are a much loved food by many people; a kind of flat sweet bread, pancakes are often eaten for breakfast in countries such as the United States and Canada, for main meals, as a dessert (typically served with syrup, cream or ice cream), or simply enjoyed once a year on Shrove Tuesday (often referred to as pancake day) Cooking pancakes is a fairly straightforward process, but you will need a few tips on the ingredients that you will need to get and the best cooking method to use in order to get the very best results. So, if you are thinking about cooking pancakes, here's what you'll need to do.
Ingredients
The first thing that you will need to do when you are cooking pancakes is to gather your ingredients. Following are the ingredients that you will need to use; the quantities specified will be sufficient to cook around 8 10 inch pancakes, although this will depend on the size of pancake that you prefer. Some people make several small pancakes at the same time in a pan, whereas others prefer to make 1 larger pancake each time. When you are cooking pancakes you will need;
2 cups (9oz/255g) of self-raising/all-purpose flour
2 medium sized eggs
1 1/2 cups (350ml) of milk
1/2 teaspoon baking powder (if using all-purpose flour)
2 tablespoons butter or vegetable oil
3 tablespoons sugar (optional for sweet pancakes)
2 teaspoons of baking soda
Cooking
Once you have your ingredients measured out, it's time to start mixing them. Start by cracking the eggs into a bowl and beating them until they are fluffy in texture. Next, stir in the milk and the dry ingredients (Note: if you are using self-raising flour you will not need to add the baking powder).
Leave the ingredients to 'sit' i.e.. don't stir them at this point. Next you will need to completely melt the butter in a bowl; either in a sauce pan or in the microwave and add this to the mix. Now you will need to stir the mix very gently, don't worry if there are a few small clumps of dry ingredients left in the mix – this will make fluffy pancakes, if you stir the mix until it is completely smooth you risk producing flat and tough pancakes.
Now you will need to heat up your frying pan on a medium low flame (gas hobs) or on a fairly high setting (electric hob). Make sure that you use a non-stick frying pan if you have one and also use a small amount of non-stick spray or butter to avoid the pancakes sticking to the pan. Pour approximately 3 tablespoons of the pancake mix into the frying pan, noting that the amount that you use will determine the size of your pancakes.
If you are new at cooking pancakes, try making smaller ones first and then as you gain confidence you can pour more into your pan. Cook for around 2-3 minutes until the mix 'sets' and looks golden, ideally the mix should bubble slightly when it is done.
Flipping
Now it's for the fun part – pancake flipping! You can either use a spatula to turn over (flip) the pancake, or if you're feeling brave, you can try to flip it straight from the pan. Be careful when you are using hot oil or butter as you can easily burn yourself. Repeat the cooking process for the other half of the pancake (again, it will take around 2-3 minutes to cook) and then turn out onto a plate. Repeat the process until you have made enough pancakes.