Top 5 Gambling Myths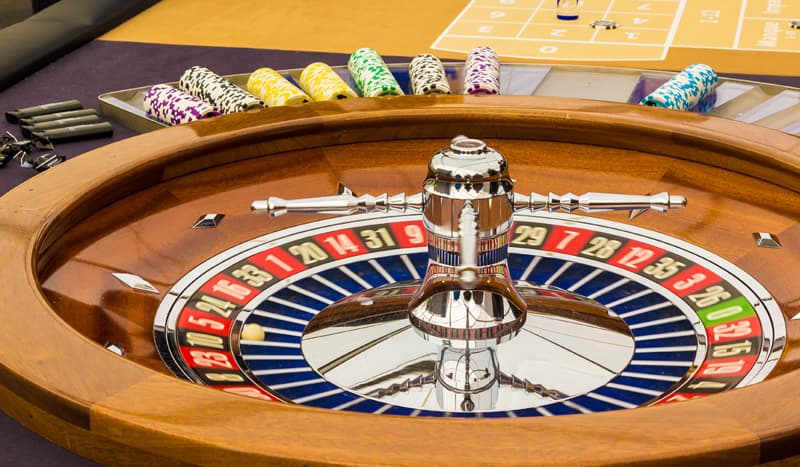 When you hear about online casinos and card games, you also probably hear a range of myths about ways to game the system, or how the house always wins and always has a better hand when you have blackjack!
Buying into gambling myths could easily leave you penniless whether you gamble at a land based or online casino. The goal of this guide isn't to discourage you from gambling, but simply to debunk the top five popular UK gambling myths.
We've researched each myth carefully and found out the facts that will help you stay out of the red and have fun at the casino.
Myth 1
A slot machine that hasn't paid out for a long time is "due" to payout soon.
Fact : There is no accurate way to predict when slot machines will payout. Payouts are determined by a piece of software, known as the Random Number Generator (RNG), which generates thousands of random numbers per second. When the "spin" button on a slots game is pressed, the most recently generated number determines the outcome of the spin, i.e.. which symbols are displayed. Since every spin is a completely random independent event, there could be weeks, days, or even minutes between payouts.
Myth 2
Online casinos cannot be trusted.
Fact : Strict online gambling regulations ensure that you can expect fair games at UK based online casinos. The best and largest online casinos are audited by third party authorities that validate their payout percentages and fairness. You can be confident that casinos powered by trusted, high quality software developed by Cryptologic, Microgaming, or Realtime Gaming always offer fair games.
Studies by the United States government have concluded that online casinos can be trusted with your money. It's unlikely for online gambling money to be used for money laundering purposes because the identity of every player and every financial transaction is recorded electronically.
Myth 3
A slot machine with a 93% payout percentage means that each player will still have 93% of their money when they're done playing.
Fact : A 93% payout percentage does not mean that each player will get 93% of their money back. In fact, a slot game with a 93% payout percentage leaves the average player with approximately 57% of their money when they stop playing. One reason for this is because payout percentages are not calculated on a per player basis. The percentages represent the amount of money bet by players paid out in winnings over a period of time. Since many players have a tendency to keep playing when they're winning, rather than cashing out while they're ahead, the average player leaves the machine with less money.
Myth 4
You can learn how to control the outcomes of casino games.
Fact : It's worthwhile to read up on how to play casino games, not about how to beat the odds. Understanding the games you're playing can help you make informed decisions and develop strategies, but knowledge alone won't increase your odds of winning. The outcome of a spin at a slot machine is completely unrelated to the knowledge level of the players because it is determined by a Random Number Generator at the exact moment the "spin" button is pressed.
Although games like blackjack and poker require skill, even the most knowledgeable players cannot accurately predict outcome of a hand because chance is still a strong influence. The truth is that there is an element of chance in every casino game that cannot be controlled by gamblers - this is part what makes gambling fun.
Myth 5
I'll win more if I bet more and play longer.
Fact : Since every play at a slot machine has a random outcome, it doesn't matter how much you bet or how long you play, you're still not guaranteed to win more or even win at all. The reality of gambling is that the casino always wins long term. That's why it's important to treat gambling as a form of entertainment where your main goal is to have fun - winning money is just an added bonus. Set a budget for online gambling, just like you would for leisure activities like going to see a movie, show, or sporting event. The best way to win is by sticking to your budget and quitting while you're ahead.