An Introduction to Gambling Online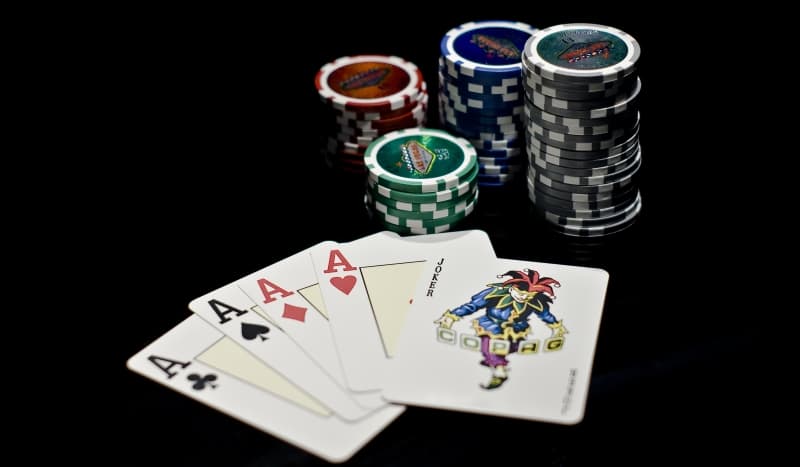 It's been one of the fastest growing areas of the Internet,gambling online, whether casinos, sports betting, bingo or other gambling, it's still growing. Find out more about some of the basic questions new users want to know or need to know before they start gambling!
Currently there are millions of registered players around the world that gamble online almost exclusively. A recent research paper showed that Internet gambling will continue to grow and in 2021 may reach the $1 trillion mark. This growth is being fuelled by the increase in broadband users, new technology and the rise of smartphones as a platform.
Is It Legal To Gamble Online?
Yes in most countries it is legal. The USA has some interesting takes on the legality thanks to State and Federal laws and the different interpretation within each state. However, this just means you may find some casinos won't allow you to sign up if you live in a certain State - so find another one that will as they WILL be legal.
Many countries still have strict anti-gambling laws, so just check online to see whether you are OK to legally gamble online based on where you live. It is highly unlikely you would ever be prosecuted, but good to know all the same!
What about Bingo is that classified alongside Casinos also? Whether you want to discover heart bingo at Bingo-Promo.codes or go straight to the actual bingo providers like Gala, you'll find this is slightly different from Casinos, although they still come under the Gambling Commission remit.
How Do Online Casinos Work?
Almost exactly the same way as normal casinos in terms of the games and the rules. You also need to purchase 'gambling chips' that you then use for gambling with. When you win you receive chips back which you can then cash out. The obvious difference is that everything is through your PC or Smartphone. This may or may not require specific software to enable you to play the games.
Increasingly you can also deposit cash to the casino using any one of the following routes:
PayPal, FirePay, NETeller, PrePaid ATM or by wire transfer
Will I Need To Download Software?
The situation has changed over the past few years with many online casinos and gambling sites choosing not to force you to download software. Cryptography advances ensure a greater level of security for your details and your money. There are still Flash and Java-based solutions that enable you to play provided you have the latest Plug-in installed on your computer.
The real advantage of the download versions was always the quality of the graphics, sound and animation. But with faster broadband speeds, latest software advances and the choice of browsers that can support gaming more easily, you are more likely to simply need to log in to their systems to play and gamble.
What Are The Authorization Forms I Have Heard About?
Some casinos may require you to complete authorisation forms before you can be paid any of your winnings. This is designed to help prevent any fraudulent activity, protecting the user and the casino. It's a simple route to ensure that the person requesting payout is currently the rightful user and not a hacker or someone that may have found the username and password if they broke into someone's house. A hassle, but well worth it. Usually ok to email a scan through.
How Do I Know My Information Is Safe?
Look for the https:// in the address bar when you are about to make payment or look for the padlock on the bottom right hand corner of your browser.
It's a little known fact that sites encrypted with SSL technology have never experienced any fraud or loss of private information.
Where Are The Gaming Sites Based?
All bingo sites, casinos and sports betting sites used to be offshore for tax purposes. Whether that was the British Virgin Islands, Isle of Man, Gibraltar, Malta or the Cayman islands. This is entirely legal and is not in anyway sinister - it's a legacy from the tax laws and out-dated laws to do with gambling.
This is starting to change for some companies, you can usually find out at the foot of the website.
Are Wire Transfers Safe?
The safest way to transfer money into your gambling account is via your credit card. When you sign up and fill out your account information, two things happen, firstly this identifies you as a player and ensures the casino has your basic details for checks etc. Secondly, the form acts as a verification between your credit card and the person using it.
Credit cards also have their own advanced fraud protection, so there is a limit that you will be responsible for if a fraud should take place.
How Fast Can I Get My Winnings?
Every casino, bingo and betting site will be different. On the whole, the more popular sites take about 24 hours to transfer money or less. This is only if you request via credit or debit card. If you wanted a cheque or wire transfer, it will take longer.
In some cases payments are coming from overseas where they are issued, so this may add a day or two to your time to receive
Am I More Likely To Lose Online?
All the casinos we feature use a random number generator and if found to be cheating, their licence would be revoked. It is also in their interest to be completely fair in order to retain their customer base. All casinos online use a random number generator to produce their results.
So are you more likely - no. Are you likely to lose money in the long run when gambling, probably yes.
How Do I Credit My Account?
Every casino we've seen allows you to play for fun (i.e... no money) before you have to then start depositing your money. It's your way of checking them out. Making the first deposit into your account will ensure you a sign up bonus and you can do this using either a credit or debit card.
The latter is best for most and you will receive any winnings back electronically rather than by laborious cheque route.
What Are Sign Up Bonuses?
All our casinos offer a 'sign up bonus' incentive for to join them. There are a number of terms and conditions applied to this, so please don't think you can simply sign up and walk away with £100 for nothing.
You will have to gamble the money and it is very common for the amount you need to gamble/bet to be 20 times the bonus amount e.g... £100 free means you have to wager £2000 to be able to 'cash out' your winnings.
When selecting a bonus, check whether it's an instant bonus or whether they pay up with in 48 hours of your first deposit.
Which Games Should I Start With?
Why stress out spending good money on games you don't know or are unsure of. Play and gamble on those games that you know or if you don't know any, try Blackjack - rules and odds are fairly straight-forward and you can gamble as little as £1 to get started
Our advice is to then use the 'Play for Fun' games to get used to them whilst reading up on the rules and watching other people's strategies.
Useful Links
GamCare - www.GamCare.org.uk
Gamble Aware - www.gambleaware.co.uk
Gambling Awareness - www.gamblingawareness.org.uk