What Is Search Engine Optimisation?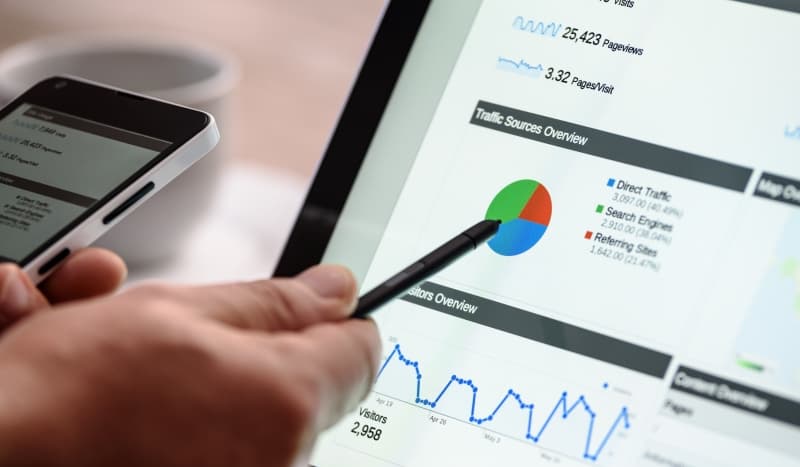 Positioning your business at the top of the search engines is so important as increasingly it's cluttered with paid ads and the search engines own CPA and search tools. Even though it's more difficult than ever, there are some SEO principles to stick to.
You'll have heard about search engine optimisation, otherwise you wouldn't be here reading this article. The majority of companies who have a website will now use search engine optimisation techniques as the lynch pin of their website marketing plan.
To understand in simple terms what search engine optimisation, it is:
The actions that you can take to improve your standing in search engine organic (natural or non-advertising) positions.
This is to ensure that you are visible to the largest possible number of internet users and that you are situated towards the top of search engine results while also keeping your websites' content relevant and up-to-date.
Changing SEO
In the past couple of years, the changing face of SEO has never been more apparent. Gone are the simple tick list of requirements and in are buzz words like co-occurrence and co-citation.
In realist what it means is there's no easy quick fix route left for internet marketeers any more. You can't just rely on sticking up a sloppy site with poor html and stuffed keywords and hope to rank well.
Keywords
Keywords still form a major part of search engine optimisation, however, in order to work effectively as part of a search engine optimisation plan, they need to be targeted and relevant to your content. After all, there's little point in using overly-generic keywords throughout your site, as the chances are that your competitors will also be using similar keywords.
Using obscure keywords and phrases won't help necessarily with search engine optimisation either, as you need to use keywords that your content relates to as well as what end users (potential customers) are likely to type into their search engine when they are looking for a product or service.
Tailoring Your Keywords & Content
So, search engine optimisation is largely about tailoring the keywords and content on your website towards a tailored, more specific user audience. It's virtually impossible to target every single internet user across the globe, as the search terms that they will use and the products/services that they are likely to buy will differ; and that's where online advertising and analytics can help.
By using analytics tools, you can determine the best keywords to use on your site, based on previous search requests; the secret to success is getting a good set of keywords that are likely to be searched for, but that are not overly-generic (common).
Content is King
This so doesn't need to be a long paragraph of confusing strategy and techniques. You need to write good content that makes sense to the user, relates to the theme of your website and that is in good written English. That way as the Google Algorithm spiders your site, it can see that you're writing for your users and not to try and elevate your rankings.
Simple, well written articles will bring visitors and gain you increased rankings over time. Content also needs to be relevant and current. So updating your content every day or ever few days is also vital.
PPC Adverts
Using analytics tools and the creation of PPC adverts (PPC stands for Pay Per Click i.e.. you pay a set amount of money every time that someone clicks on your website via an advert) you can drive traffic towards your website in a useful and potentially profitable way. You can even use the creation of keywords and adverts to target a specific location/area. For example; if you live in London and you sell vinyl records, you may use the key term 'buy vinyl London' on your website and in your online adverts. You may then decide to target your adverts at users who specifically live in or around the London area.
By using tools such as analytics and adverts, you will stand a better chance of getting a good website search placement. However, it is worth noting that some of the larger, well-known companies will spend thousands, sometimes even millions of pounds each year, in order to increase the search engine optimisation of their website and ensure top placement on search results. However, if you are a smaller company, it is still possible to successfully optimise your search engine placement, especially if you offer a unique product or service, by using clever keywords and targeted advertising campaigns.