What Is A Trifecta Bet?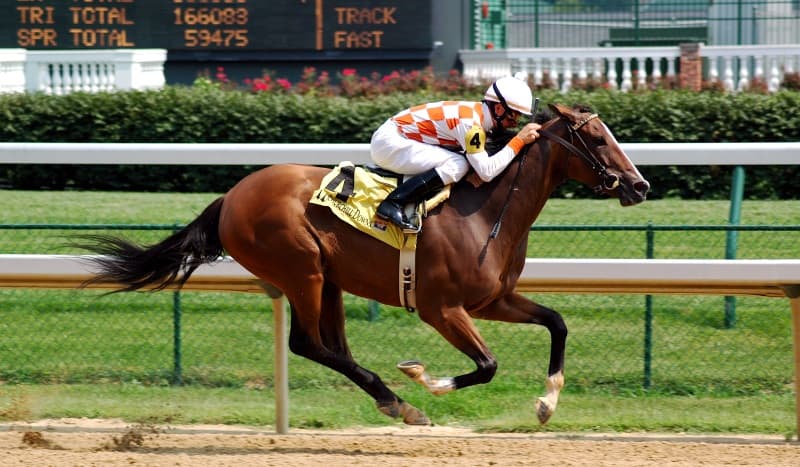 On a typical bet, you gamble on who wins or who comes in at first place and your winnings are determined by the odds on the victor. With a trifecta bet, you get to take things a bit further by betting not just on who is going to come in first, but also on who is going to come in second and third.
When Can You Place A Trifecta Bet?
Trifecta bets are usually placed on horse races such as thoroughbred horse races or harness horse races. They can also be placed on greyhound races. The really nice thing about trifecta bets is how little you can wager and how great the prize can be if you win. According to BetAmerica, who offer trifecta bets
"you can bet as low as fifty cents or a dollar on a trifecta and stand to win as much as as $1,000. At the Kentucky Derby in 2009, a $2 trifecta bet won a total of $41,500."
If you are looking to get big bucks for wagering a little pocket change, then a trifecta bet is definitely the way to go.
What Are The Odds?
But trifecta bets aren't exactly easy to win unless Lady Luck has fallen head over heels in love with you, it's your birthday, and there's a four leaf clover in your breast pocket. Successfully picking the horses that will finish the race in the first three places isn't enough. You actually have to pick the horses in the order in which they will win. That is, you have to correctly pick the horses that will come in at first place, second, and third place in the right order. If you pick the top three horses but the horse you chose for second place comes in first and first comes in second, your winnings will be zilch.
Even though the odds don't seem to be wholly in your favour when you consider how accurate your guess has to be (especially when considering races such as the Kentucky Derby have up to 20 horses running) there are still ways to increase your chances of winning. And I'm not talking about dirty underhand tricks such as race fixing.
Here's Some Great Tips
The tips listed below are smart and honest ways to win big on a trifecta bet. With Aintress only a few months away, you probably want to know who to bet on in Grand National 2020 to maximise your money?
Instead of betting one or two dollars on a single selection of three horses, increase your chances of winning by betting on more than one selection of horses. With more selections arranged in different probable formats, you increase your chances of winning big.
A boxed trifecta is one such way of spreading your bets. With a boxed trifecta, you can enter various combinations of the three horses which are likely to win. That is, instead of betting on A,B, and C winning in that order, you can also bet on a race ending in the order of B,C, and A or C,A, and B, etc.
You can also use a boxed Trifecta to pick more than three runners. However, as you select more horses in a boxed trifecta, the cost of covering all the possible winning combinations increases exponentially
With these tips, you are off to the races to win some cool cash.