What Are Funeral Plans?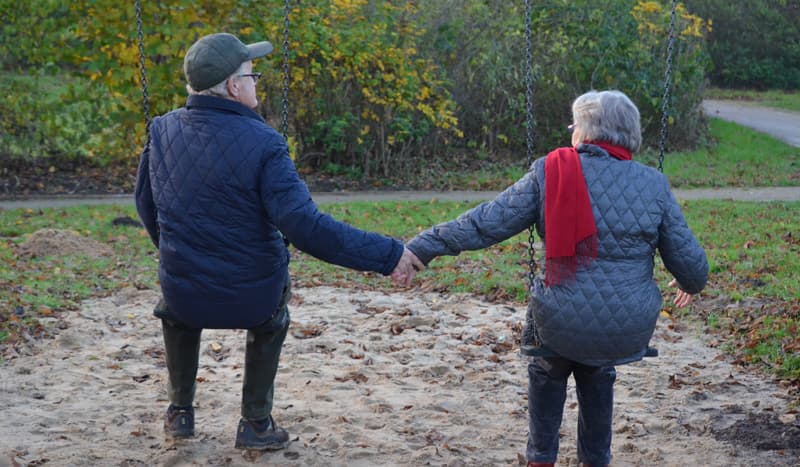 A pre-paid funeral plan is where you pay for your funeral in advance, whilst you are still alive. There are many benefits to this including financial ones as well as giving you peace of mind that when you die your family will not have the worry of funeral costs.
Here we explore all aspects of funeral planning, starting with the costs associated with a funeral.
How Much Does An Average Funeral Cost?
It is difficult to set a clear figure on how much a funeral costs as it all depends on what type of funeral you have and also where in the country you live. However recent figures show that if you have a funeral using a funeral director you could spend on average £4,000. However it can be done for cheaper.
So, for example, a direct cremation, which includes collection of the deceased, a simple coffin and return of ashes can have an average cost of £1,600. A direct cremation is cheaper as it involves the body being collected from the mortuary during normal office hours and cremated at a convenient time. There is no viewing or ceremony beforehand or a limousine. So the range of funeral costs can be anything from the more simple direct cremation to a more elaborate funeral.
Benefits Of Funeral Plans
Protection From Rising Costs
With most policies you buy a plan that is fixed at current prices, so should funeral prices continue to soar then you are protected against this inflation. You should also be aware that your money is protected under an industry code of conduct. Another financial benefit is that, as you can make monthly payments, then the final cost becomes more manageable.
Peace of Mind
Probably the main reason people take out funeral plans is to ensure that when they die the money is there to pay for the funeral and their loved ones are not saddled with any financial burden of paying for a funeral. With a funeral plan you therefore have peace of mind that all costs have been taken care of.
You Plan Exactly What You Want
It may feel morbid to think about this but the benefit of taking out a funeral plan is that you are planning your own funeral and as such you can have exactly what you want. This could be from deciding on a burial or a cremation but also to the flowers you may have or even the quality of the coffin.
What Are The Different Types Of Funeral Plans?
Funeral plans can be bought from a funeral director or from a funeral planning provider. They can either be paid in monthly instalments or as a one off up front payment.
It should be noted that plans differ very widely but generally we can divide them into three groups-basic or simple plans, traditional or sometimes called standard plans and finally comprehensive plans. Few plans will include headstones, memorials or burial plots. The biggest differences between the three plans seem to occur over quality of coffin and limousines provided.
Basic/Simple Funeral Plans
At the time of writing the full up-front costs for most basic funeral plans average out at £3,500. These plans include the costs of cremation and burial costs. They include the removal of the body and some, but not all, will include viewing the body. The coffin itself will be a basic wood effect coffin and one hearse will be provided to carry the deceased. No cars are provided for family or mourners.
Standard Funeral Plans
At the time of writing the average full up from costs of these type of plans is about £3,900.In addition to the services provided in the basic funeral plan, standard funeral plans include viewing the body and most allow for 1 limousine to follow the hearse. In addition the coffin in these type of plans is made of a better quality oak veneer.
Comprehensive Funeral Plans
At the time of writing the average full up-front costs for a superior/comprehensive funeral plan is £4,300.These, in addition to the standard services, all allow for viewing of the body but in addition you have 2 limousines to follow the hearse and a high quality coffin, usually made from solid wood.
Choosing A Funeral Plan
When choosing a funeral plan do be sure to check what is included in it as not all your funeral costs will be covered. So for example some policies may say they will cover you for the cost of a cremation or burial but the cost of the burial plot may not be included. Other costs like flowers and catering are usually not covered in a funeral plan.
Top Tips When Selecting A Funeral Plan
If you decide to go ahead and buy a funeral plan there are a number of things we would advise you to do.
Look At Your Finances
Do look at your finances in their entirety. After all a funeral plan may not be necessary if your estate will pay out enough money to pay for your funeral. So do look at what your estate will be worth when you die so that you don't waste your money on something you don't really need.
Look At The Detail
Do check all the details included in a policy as not all costs are covered. Before you finally sign up you will be sent documents to look through so do check them carefully.
Compare Providers
Funeral plans really do differ quite widely in what they provide and what they cost so do the comparisons so that you get a policy that is right for you.
How You Pay For A Funeral Plan
You can either pay for your funeral plan in instalments or in a lump sum. Most providers give you the option to pay over 12 months to 120 months. Paying in instalments can cost you more due to interest and admin fees so again do check out the detail.
Ask The Right Questions
There are a number of questions it is always good to ask a funeral plan provider. These include the following
Can you cancel the plan if your circumstances change? An example is if you separate from the person whose funeral plan you have arranged.
What happens if your funeral director goes out of business?
What happens if there are still instalments to pay on a plan when you die?
Can you change the details of your funeral if you change your mind about something?
These are not exhaustive questions but an example of some of the things it is worth thinking about before you choose a policy.
Is Your Money Safe In Funeral Plans?
Money in funeral plans tends to be put in a trust fund or an insurance policy. The Financial Conduct Authority does not directly regulate funeral plans but it does safeguard your money in trust or insurance plans. The Funeral Planning Authority (FPA) is the professional body for funeral plan providers and has a code of conduct for all members.
Members who are part of the Funeral Planning Authority guarantee that should one of them go bust the FPA will cover the cost of a funeral from that provider. If you also choose to pay for your funeral plan upfront in one lump sum and you use your credit card then you could also claim under section 75 of the consumer credit act 1974. If you choose to pay in monthly instalments then again you may wish to use your credit card for greater protection.
Alternatives To Funeral Plans
Funeral plans are not the only way to ensure that you can pay for a funeral. There are also life insurance policies, money from your estate and savings accounts.
Over 50's Life Insurance
These are also referred to as funeral insurance. It essentially pays out a fixed lump sum when you die to pay towards your funeral. This type of insurance plan pays out when you die but the downside is that they don't increase with inflation, so the bottom line is that you could end up paying more in in premiums that you claim. Another criticism of these policies if that if you miss one instalment the policy may not pay out. As it's an insurance policy and not a savings plan you also can't get any of the money back.
Paying For A Funeral From An Estate
Funds from an estate can normally be handed over to pay for a funeral, although receipts will be required. Alternatively some people simply put money aside in a bank account and alert their solicitor to the fact that this money is to pay for the funeral.
Savings Accounts
A savings account will allow you to put money aside each month and will add interest to this amount. The downside though is that if the cost of funerals carries on rising you may not earn enough interest or be putting enough away to finally pay for your funeral. If you do decide to go down this path set the savings account up in the name of a family member who will manage the funeral after you die, that way they can access these savings after your death.