Get A Beautiful Body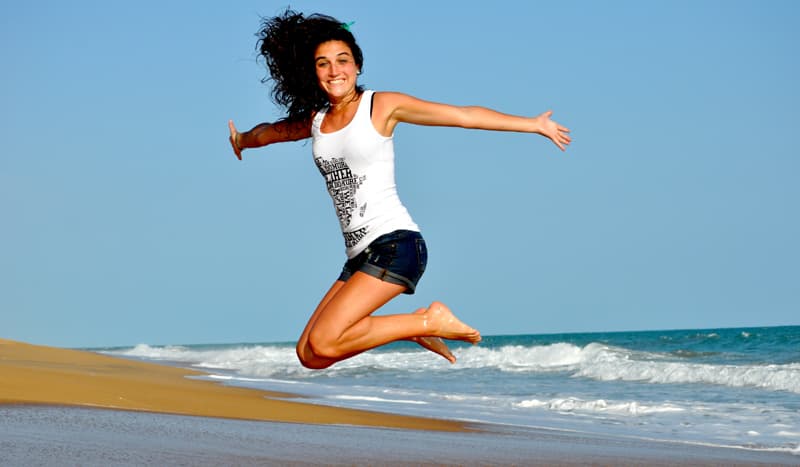 As much as you'd like it happen, unfortunately getting a beautiful body doesn't just happen by itself! So you need to work at it, but where do you start and how long does it take? Read our quick guide that points you in the right direction.
Very few people are lucky enough to have a beautiful body without putting in a little time and effort. It goes without saying that we all want to look great, but with increasingly busy lifestyles we often neglect or bodies and start to suffer the consequences as we age.
So are there any hints and tips for getting a beautiful body? Of course exercise plays a huge part in the appearance of your body – by getting regular exercise you can contour and shape your body, making the best of your natural shape.
However, there are also a few beauty tips that you can also follow to help achieve a natural and beautiful body using some common sense and a little bit of savvy.
Protect Against The Sun
The first important tip is to protect your body against the sun. We all love to get a tan; however, by lying in the sun for long periods of time without adequate sun protection or using sun beds to achieve a highly sought-after glow, we can actually be damaging our skin beyond repair.
A tan may look great; however, aside from the obvious risks of developing skin cancer, excessive tanning can dry out the skin, causing premature wrinkles and defects such as sun spots.
If you do go out in the sun, always where a high protection sun cream on your body and try to avoid sun beds if you can; there are many new fake tan products on the market in recent years, not only do they look great but they are also safer.
Moisturise Your Skin
Secondly, always moisturise! You may apply moisturiser on your face before you put on your make-up, but don't forget to also moisturise your body. Ideally, the best time to apply body moisturiser is after a shower or bath as it will easily absorb into the skin.
Let the moisturiser fully sink in before you dress. Ideally, you should apply body moisturiser at least once a day and use hand cream throughout the day if you find that your hands are a little on the dry side.
Moisturiser need not be expensive and you can even use natural ingredients to make your own, for example; by mixing six teaspoons of petroleum jelly, two teaspoons of glycerine and two teaspoons of lemon juice you can make a very effective and cheap moisturiser that is perfect for dry skin.
Exfoliate
Exfoliation is also very important – it helps to remove old, dry skin and provide your body with a healthy glow. You can either use a body brush; these handy tools are brilliant for exfoliation and can also help to boost the circulation in your body. If you use a body brush, use long sweeping strokes up your legs and over the rest of your body.
After only a few weeks, you should start to see a difference in the appearance of your skin. Alternatively, you can use a cream exfoliation product to remove any dead skin cells – a number of these products are available – you simply rub them in during your shower or bath, then rinse off.
Eating Well
Finally, and perhaps most importantly, always remember the old saying "you are what you eat" – as with your face, the food that you eat will play an important role in the appearance of your skin, not only on your face, but also on the rest of your body.
Try to eat five portions of fruit and vegetables a day and keep you fluid intake up.
Water makes a huge difference to the appearance of your skin so substitute fizzy drinks and other caffeinated drinks for water. It needn't be a hassle – if you follow these easy tips every day, you should soon be on your way to obtaining a healthy and beautiful body!