Family-Friendly Casinos?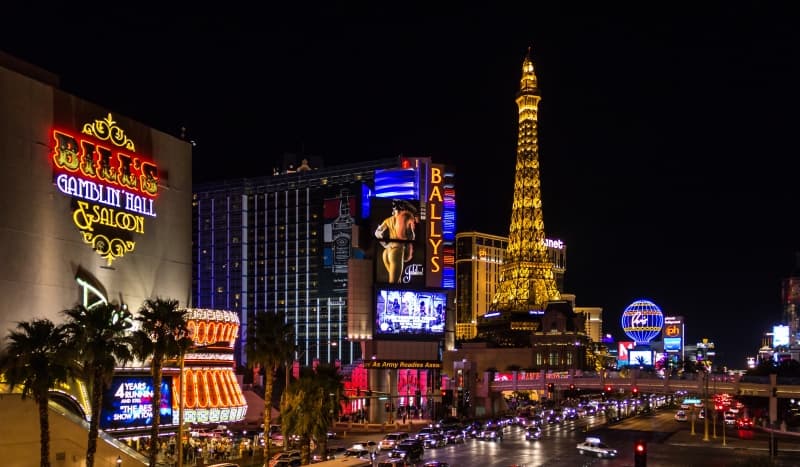 You wouldn't normally put casinos and children in the same sentence. But believe it or not there are some casinos around the world who are making them child friendly - and it's not just in Las Vegas.
Let's say you and the boys or girls decide you are going for a trip to gamble at a casino playing poker and spinning the roulette wheel but you will have to take your kids for whatever reason. In this modern age there is always the worry of exposing your children to too much or inappropriate things as is the stereo typical casino.
So here lies a dilemma - is it possible for casinos to have a family-friendly environment? Even the ones in the city nicknamed for its vices with the title 'Sin City'?
There are many casinos' that in an effort to increase their profits have begun making themselves more family friendly. If you cant make it to the casino though you can always stay right at home with the kids and hit the online world at poker.ladbrokes.com where you can play casino games and poker all night long whilst keeping an in on the little ones.
Harrah's Resort And Casino In Atlantic City
This casino offers a hotel area with spacious rooms to spread out and comfortably share with your family. Each room has two king size beds perfect for Mom and Dad and 2 or 3 kids. Also in the rooms is a small table with two chairs making area for snack time or colouring between activities. Rooms bathroom were designed with privacy in mind, while the shower is large enough to accommodate several kids and the vanity is large enough for all you and the kid's gear. The toilet on the other hand has its own door ensuring privacy when it is in use. Pack 'N' Plays, portable cribs, etc. are available from the front desk upon request. And this doesn't cover the activities offered by the resort, or the reasonably affordable meals available.
Circus Circus Hotel And Casino – Las Vegas
The Circus Circus Hotel and Casino features its own unique brand of Las Vegas entertainment giving you the chance to be a part of the show! Go ahead and live a little, or a lot, and either way you choose it's all for the fun! Circus Circus stars the world's largest permanent circus and America's largest indoor theme park. One of the best parts is that free Las Vegas show you have been searching for is available to all ages with the daily live circus shows in the Carnival Midway.
New Century Hotel & Casino – Macau, China
The New Century Hotel, Macau has a five-star status so it follows that the extensive range of recreational facilities is second nature. These facilities include an outdoor swimming pool with podium-bar, a multi-purpose court, two tennis courts, squash courts, and Ping-Pong tables, a fully-equipped, air-conditioned, fitness centre with a large aerobics area, 4 snooker tables and 1 American pool table specifically for your entertainment. But of course you need to remember these 24 hour entertainment facilities aren't the complete picture and that picture continues on with the New Century Karaoke, the New Century Sauna (which is fully equipped), as well as a night club and Amusement Centre.
Leeds, England
Leeds has four casinos, the biggest of which is the Gala Casino Leeds, to choose from and boasts a much more modern feel popular to the youngsters. In addition to the excellent examples of 19th century architecture in the Victorian Quarter, Leeds plays home to several exquisite art galleries and many family friendly attractions such as the city farm and Tropical World attractions. The city's nightlife is colourfully vibrant thanks to the high concentration of nightclubs, pubs, restaurants and of course the previously mentioned casinos. The Gala casino in Leeds offers a collection of slots and electronic roulette stations, as well as classic casino games of Poker, Roulette, Blackjack, and Craps.