Guide to Playing Poker Online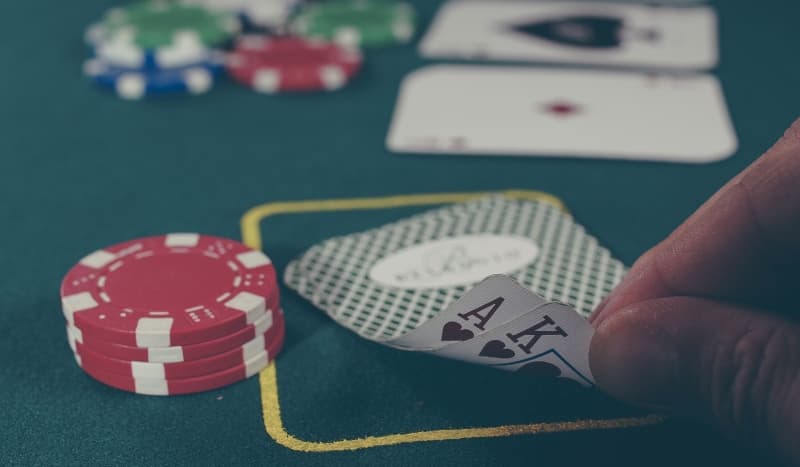 One of the fastest growing gambling games online, Poker works in exactly the same way as it would in a physical casino. See how this stacks up below (excuse the pun!).
Online poker is becoming an increasingly popular. The evolution of gambling on the internet means it's now possible to play a game of online poker against several other players in other countries 24/7.
How Many Players Needed?
Every online poker game will have a minimum of two 'real' live players and most games will have more. Normally you'll find around eight to ten players for an average game, but there will be times when you see as many as several thousand people playing on various tables for a larger tournaments.
It is important to note that when you are playing online poker, you are not playing against the "house" – i.e.. you are not making bets with the poker site itself, but rather with other players.
How The House Makes Money
The house (the poker website) makes money by collecting a fee from every 'pot' – before it is paid out to the winner, therefore in many ways, poker sites can be described as commission-based companies. The more players that they can attract to their website, the more money they will potentially earn. Unlike physical casinos, they do not have the risk of gambling 'all'. To this end, many people prefer to use online poker sites, as they are viewed as a neutral third party, rather than a natural enemy/direct competitor.
How Does Online Poker Work?
There are 4 main components that make up every online poker game; the website, the client, the game 'server' and the players.
The website acts as a platform, it is an area where you can find information about the poker games available on the site, the rules of the game (how to play), any offers, promotions or forthcoming events and it is the area from where you download your poker 'client'.
The poker client is a program that you instal on your PC or laptop – it displays graphics of the poker game in question, showing the cards and players. The client had buttons that allow you to either bet or fold and when it is run, it automatically connects to the poker game server.
The poker game server is a central computer that runs all active poker games. Using a computer program, it plays as the host for the game, dealing and shuffling the cards and awarding the pots. It also asks as a cashier, handling all of the player's money and chips and it can also be described as a floor man, helping players to find a seat on a game. The poker game server governs the games, ensuring that all applicable rules are followed correctly - in short, it is the central hub for all communications between the players in a poker game. Finally, there are the players i.e.. the people who are actually playing poker with each other. Although each player will be based at their own location (i.e.. at home) running their own copy of the poker client, they are all connected via a main poker game server over the internet.
Practise Vs Play
When you are playing online poker, you can generally play using 'pretend' or 'play' money. If you are new to poker, it is always a good idea to start with a few 'play' practice runs – this way you can gain an understanding of the rules without risking any real money. Many people opt to carry on playing with play money, especially if they visit poker sites purely for entertainment.
If you intend to use real money, try to set a budget and stick to it, it can be a very addictive game and should be taken seriously as with any other gambling activity. Always ensure that you use a trustworthy and established online poker site – if you are unsure, perform a little research before you sign up for an account.