Find A Ski Chalet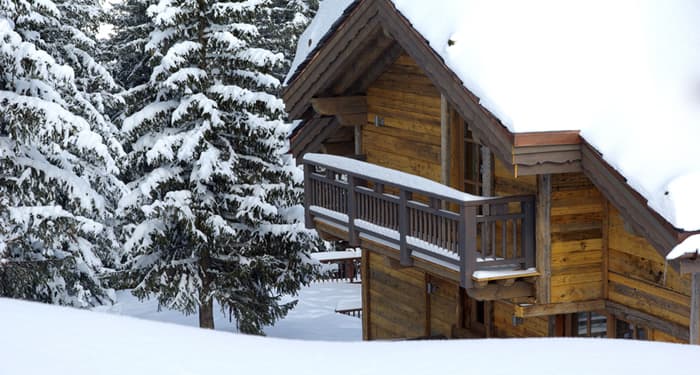 There are literally thousands of ski chalets out there, so how can you find exactly what you need without having to sift through loads of them?
If you are in the process of booking a skiing holiday, you will need to think about the kind of accommodation that you would like to stay in. Some people will opt for larger hotels when they are booking their skiing holiday, however, many other people will prefer to stay in a quaint resort ski chalet – and this can be a great way to really get into your surroundings. The majority of skiing resorts will offer a wide range of ski chalets of different specifications and sizes – and it's important to research your ski chalet options carefully in order to find out which option would suit you best.
Self Catering Or Full Board?
You can generally choose from either self-catering or full service ski chalets at most skiing resorts, depending on which type you prefer. With self-catering ski chalets, you will pay for the accommodation itself, but you will generally need to either prepare your own meals, or eat out at local cafes or restaurants. Self-catering ski chalets can be a brilliant option for anyone who is on a budget; you simply buy in your food supplies from local supermarkets or shops and prepare your own meals as you would do at home. They are also a great option if you have any specific food requirements (i.e.. if you have any allergies) or if you are taking children on your skiing holiday as you can plan healthy meals every day.
Chalet Facilities
If you opt for a full service ski chalet, you can usually expect exactly the same services and amenities that you would get in a larger hotel i.e.. you will be able to order in your food via room service and you will often have a range of other services, such as the option to get a wake-up call, valet and laundry services and a host of other services. Many people prefer full service ski chalets as they can get the best of both worlds – a private and picturesque type of accommodation, combined with a range of helpful services.
Size And Location
Whether you opt for self-catering or a full service ski chalet, you will need to consider the size and location of the chalet carefully before you book it. Smaller chalets can be ideal for couples or single travellers, however, if you are travelling in a larger group or as a family, you will need to make sure that you will have enough sleeping and living room for everyone – the last thing that you want is to be squashed up inside a too-small chalet on your holiday!
Shop Around
Also take your time to shop around and view as many chalets as you can – try not to book the first one that you see, as you may be missing out on better options elsewhere. Look online on travel websites – and if possible use price comparison sites to find the best possible deal on chalet accommodation. Also check at your local travel agency, as they may be able to offer you deals that are just as good.