3 Great Weekend Breaks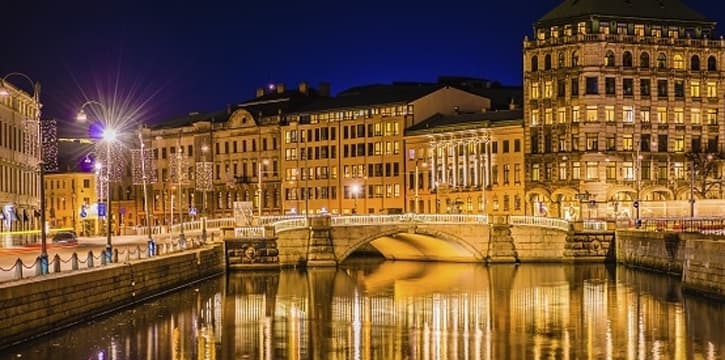 Weekend breaks are a great way to recharge the batteries without spending a fortune. What are the best weekend breaks out there that won't completely leave you out of pocket for what is in essence a short recharger?
When planning a trip abroad are you looking for shopping and culture, or beaches and nightlife? Perhaps you want stunning views, or maybe you'd rather be in an exclusive jazz basement in Europe. Whatever you're after, here are some weekend breaks to match your checklist.
Best For Romance, Culture, Shopping : New York
From the towering skyscrapers to the brownstone houses made so familiar by film and television, New York's streets are a wonderful labyrinth of food, culture, shopping, and friendly faces.
The calibre of free activities in New York is among the highest in the world. From the Metropolitan Museum of Art to the annual season of star-studded outdoor theatre in Central Park - there are literally hundreds of free events listed on Time Out's New York website, plus free bar-food, lectures and workshops, museums and tours all over the city.
If you're looking to spend, Manhattan Island may well be your new best friend. Fashion boutiques on Madison Avenue stretch all the way to the Upper East Side, just one block away from 'museum mile' on 5th Avenue, which is also home to Apple's flagship New York store, and just across the park from Broadway and the Upper West Side, where you'll find a smorgasbord of trendy bars and restaurants.
Best For Beer, Buildings, Going Back In Time: Prague
The beautiful and historic city of Prague is well known for its magnificent buildings. The Czech Republic's capital boasts cathedrals, churches and courtyards, which combined with music, nightlife and traditional pubs and beers create an attractive proposition for a weekend city break.
There is also an astonishing array of beer to try in the city's many traditional Czech pubs. Staropramen is brewed in the city itself, and Budvar is certainly popular. U Medvidku is a beer hall dating back half a century, where you'll find the strongest lager in the world brewed there once a month - enjoy responsibly!
The best way to discover the old city, which could be described as an outdoor museum, is by foot. As well as wonderfully preserved architecture, the Czech Republic is the only place to explore Cubist style buildings. The Charles Bridge is an example of gothic, stone architecture and, at over half a kilometre long, is best enjoyed at the beginning or the end of the day to avoid the crowds. Alternatively, dine at Kampa Park restaurant at the foot of the river, with classic Czech dishes and incredible views of the bridge itself.
Best For Sun, Beaches, Nightlife: Ibiza
Perhaps the most famous of the Balearic Islands is Ibiza. Part of an idyllic archipelago in the Mediterranean, it has long been a favourite party destination owing to its favourable climate, beautiful beaches, and clubs which attract the cream of the crop when it comes to DJs.
The choice of beaches on the island is considerable - whether you want cafes and bars, parties or a quiet escape in exclusive surroundings, it's all here. Talamanca is open all year round - the long beach resort is home to hotels with spas, chill out bars, and is just a short ferry ride over to stylish restaurants and all night clubs.
Partygoers head to San Antonio with its 'sunset strip' and Café Del Mar and Pacha, on the west of the island. Eden can accommodate around 5000 revellers and had its name bolstered by acts such as Judge Jules and Pete Tong. Next door, Es Paradis is a lavish Roman themed nightclub hosts famous Fiesta Del Aqua water parties and a wide variety of musical genres.
Whether you're basking on the beach in Ibiza or enjoying a walking tour in Prague, it's always a good idea to arrange appropriate travel insurance cover before you leave. Consider booking your travel insurance online, where you can shop around for the best quote.
Wherever you decide to go and whatever the local currency, you can also find the best travel money deals online, too, especially if you purchase in advance.